Cade Clean Sweeps Season Awards
Monday, August 28, 2023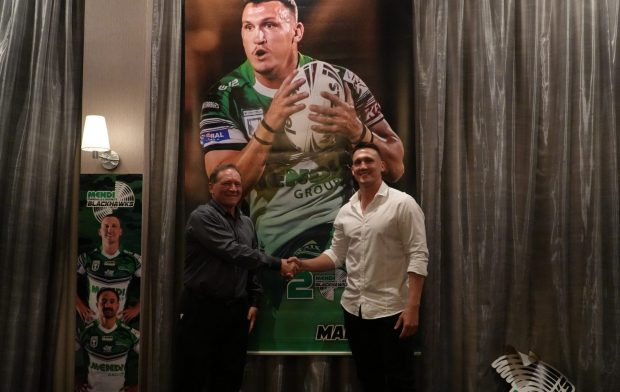 Cade Maloney made three trips to the stage during the club's end of season awards evening. Unsurprisingly the prop picked up plenty of honours on the back of his standout season.
"I didn't even expect to one so to collect three, it's a bit of a shock. I guess I did feel like a had a good season personally, but it's a team sport and it was a tough campaign for the side, but I guess this is recognition to show I can be proud of what I achieved individually. The Players' Player Award is probably my favourite, they're the guys you take the field with week in and week out through the good and hard times and for them to choose me, yeah I'm really proud of that"
Robert Derby was named the best back, The winger crossed for 13 tries in 16 appearances plenty of which were through his own individual brilliance. The PNG international leapt through the air on countless occasions coming down with the ball to score, while his length of the field defence busting run against Tweed Heads in Anzac round highlighted his strong running game starting Townsville's sets off.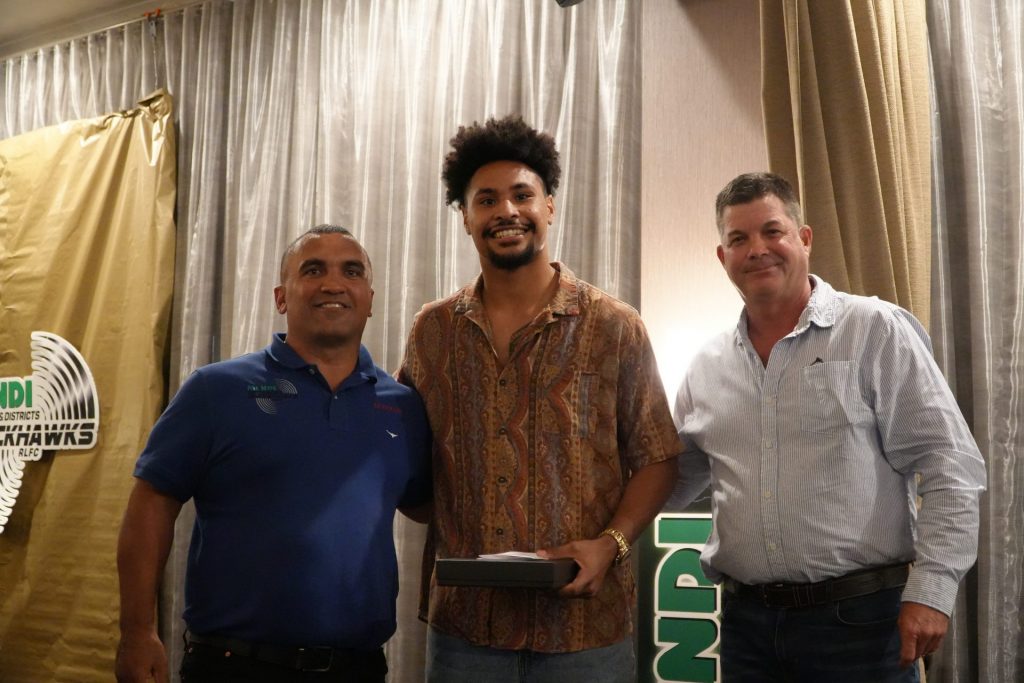 Colts captain Ragarive Wavik was named the Under 21s player of the year. Try-scoring Machine Jesse Yallop was voted the best player by his teammates. Halfback Zac Lamont was named best back while Jamal Shibaski won the forward's equivalent award, and he was also named the under 18s player of the year having kicked off the season skippering the Mal Meninga cup team. Townsville Captain Cohen Dittman won the under 16s player of the year award while front rower Hannah De Daunton took out the under 19 women's top gong.
John Alloway unfortunately wasn't in attendance to accept the Cr Russ Cook Community Award given to a volunteer at the club for their efforts servicing the region. John's been instrumental in ensuring Mendi Blackhawks players regularly attend the Challenge Games, an annual event for school students who have a disability.