Mendi Blackhawks Supporting the Good Box
Tuesday, October 12, 2021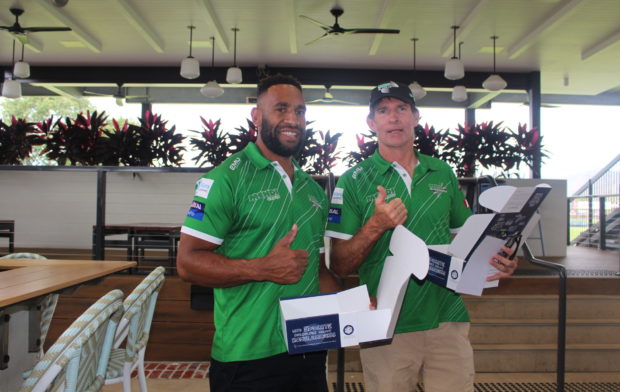 BLACKHAWKS MEDIA
The Mendi Blackhawks have thrown their support behind The Good Box – Boxes for Charity.
The Good Box is a social enterprise that creates beautifully packaged gift boxes for people experiencing homelessness in Australia.
They are on a mission to abolish misconceptions surrounding homelessness to prevent isolation and increase communication.
Box's are given to someone you see experiencing homelessness OR you can opt for it to be distributed by one of our awesome charity partners. Either way, they brighten up someone's day!
Their engagement programs for school and corporates aim to remove the stigma around homelessness, educate and connect.
Teaming up with our host club Brothers Leagues Club Townsville, staff and Mendi Blackhawks players rolled up their sleeve and packed some boxes which will be delivered in the Townsville Community.
Each box includes, sanitizing products, snacks, personal hygiene products as well as a hand written note of encouragement.
Speaking at the launch today was Sami, who was previously homeless and shared her inspiring story with us.