Hostplus Cup Side Named for Maloney's Milestone & Colts Side Selected
Tuesday, August 15, 2023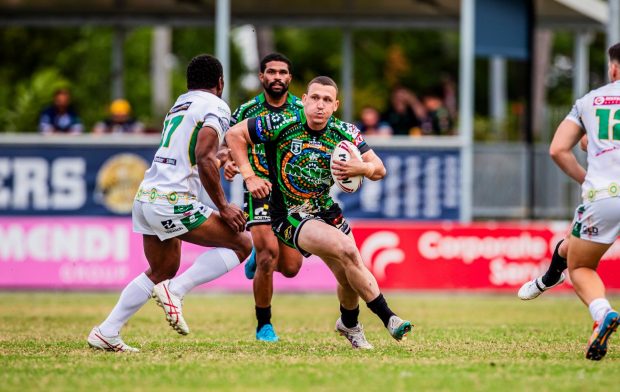 Cade Maloney marks a milestone in the Mendi Blackhawks final game of 2023. He'll play his fiftieth Hostplus Cup match when Townsville tussles with Burleigh on Saturday afternoon, at Jack Manski Oval. Interim Coach Christian Quabba hasn't ruled out starting him despite the prop being named on the bench.
"Cade's come off the bench for us a few times this year and made a big impact playing that role but there's also been plenty of occasions when he's been in that run on side. The reasoning for starting Cade on the bench has nothing to do with form, it's simply due to the fact that we've needed an experienced middle out there with some of our younger players either side of the half. It's also allowed Cade to play big minutes, at times he has come on after 15 to 20 minutes and played out the remainder of the game. What you do know is, you're going to get a bloke that absolutely busts his guts whenever he's on the field. He's been one of our most consistent players this year and a real shining light for us. I'd expect another strong performance from him on his special occasion."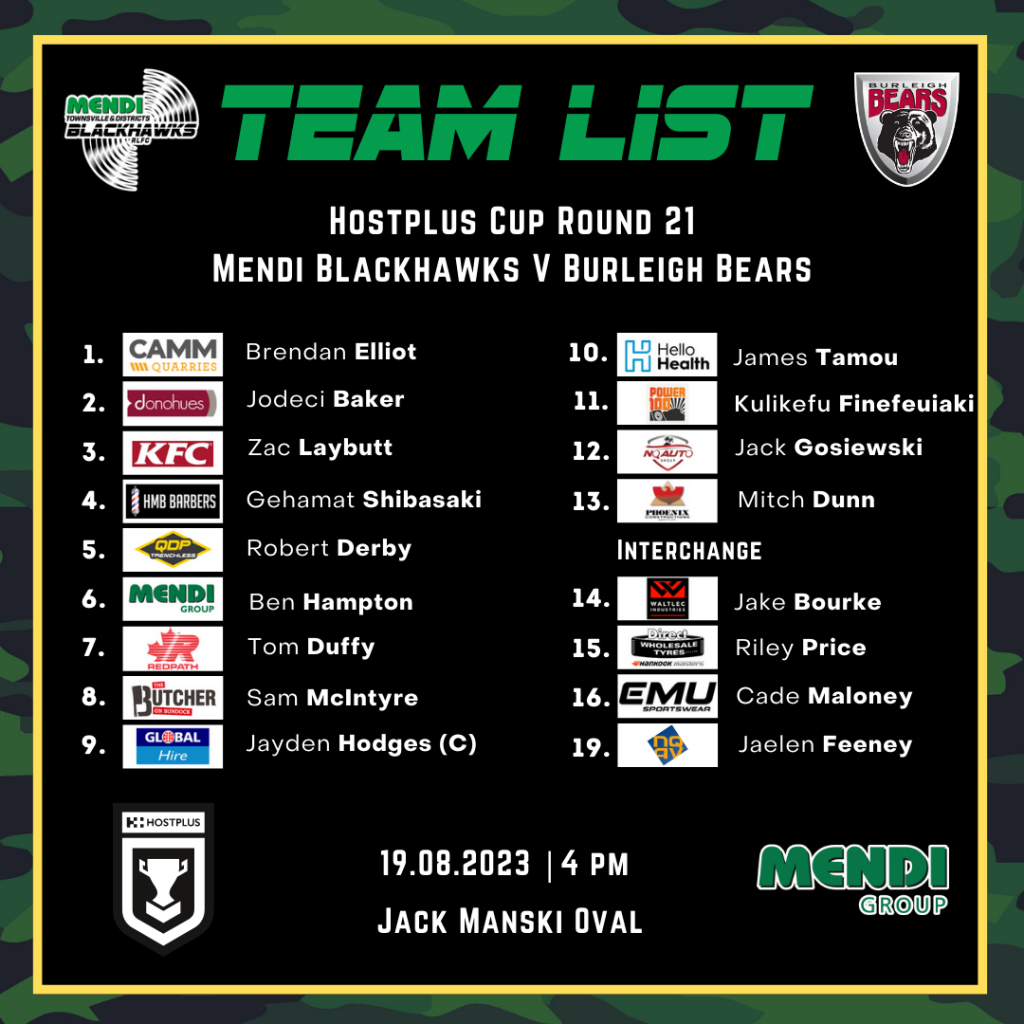 The forward's achievement and playing at home has the hosts determined to finish their disappointing campaign on a high.
"Our late charge towards the top eight unfortunately fell short, but there's definitely still plenty to play for. We want to try and get a win for our fans obviously, who haven't had too much to celebrate this year. They're the best in the competition in my opinion and it is always special to play in front of our loyal supporters. We will be doing everything we possibly can to beat Burleigh and finish the year on a high."
The visitors won't lack motivation. They'll win the Minor Premiership, if they secure a victory and Souths Logan lose to the Capras in Rockhampton. The Mendi Blackhawks haven't previously played the Bears this season, and the first meeting between the sides gets underway at 4pm. Meanwhile the Hastings Deering Colts clash between the clubs kicks off at 2pm and is a battle between third and fourth. Check out the under 21s team below.