HOSTPLUS CUP & COLTS TEAMS TO TAKE ON JETS
Tuesday, June 13, 2023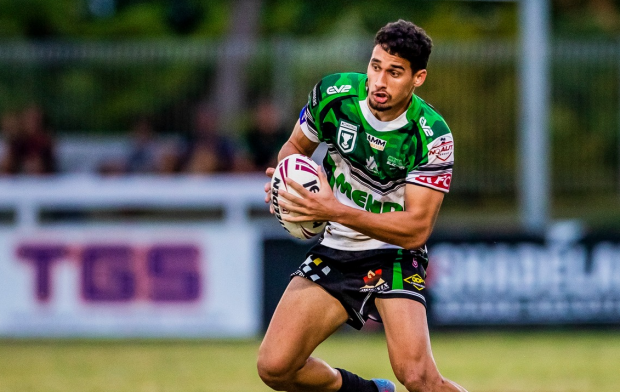 A handful of players who picked up injuries in Townsville's triumph over Sunshine Coast are racing the clock to be ready for Saturday's showdown with Ipswich, but the Mendi Blackhawks are unchanged at this stage. Coach Aaron Payne will give those battling to be healthy plenty of time to prove their fitness, but he hasn't ruled out alterations ahead of the team taking the field at Jack Manski Oval.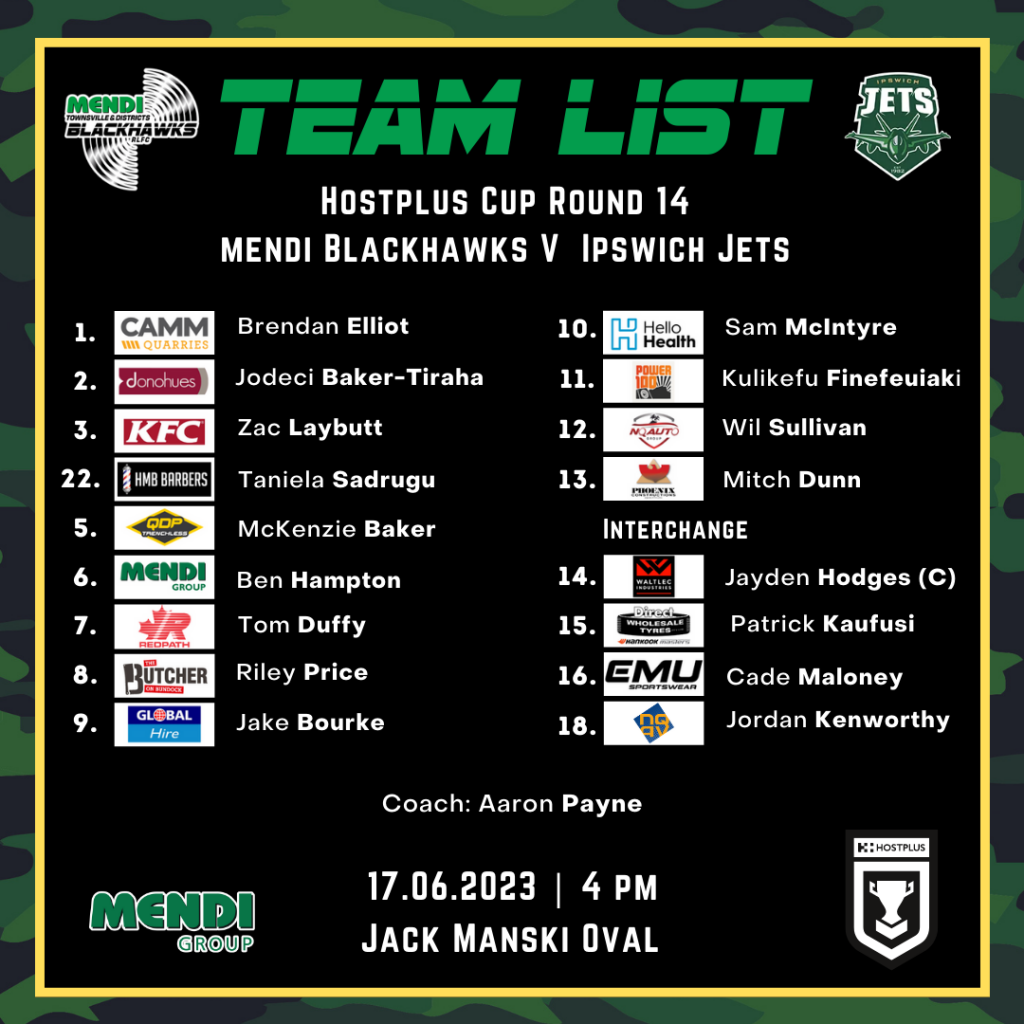 While the hosts have a great chance to secure back to back wins for the first time this season, against their winless opponent, Payne's adamant complacency shouldn't be an issue given his side's still on the lower rungs of the ladder despite downing the Falcons.
"We're eleventh at the moment and that's obviously not where we want to be, but stringing wins together will definitely move you in the right direction. We won't be handed the two points though we'll have to earn them by playing a similar brand of footy to what we produced against Sunny Coast, because Ipswich is improving and pushed the league leaders all the way on the weekend."
The Jets were the Mendi Blackhawks bogey side in Townsville's early Hostplus Cup years but Payne's perfect against them, he'll be hoping to maintain his 100% record with a sixth successive win. That's Jodeci Baker-Tiraha's try scoring strike rate since making his debut in round three. He has nine tries from nine appearances, and the winger will be hoping to add to his tally against the competition's leakiest defence.
"We obviously lost a tryscoring machine when Kalifa retired at the end of last season, but Jodeci has certainly shown a knack for getting over the line. Hopefully we can continue creating opportunities for him to keep taking advantage of."
The match kicks off at 4pm, our under 21s clash with Ipswich in the Hastings Deering Colts competition is the Curtain raiser.