HOSTPLUS CUP & HASTINGS DEERING COLTS TEAMS NAMED FOR SEAGULLS SHOWDOWN
Tuesday, May 30, 2023
Aaron Payne has selected his side for Saturday's clash with Wynnum in round 12 of the Hostplus Cup but the coach has hinted at late changes, especially if any of the Cowboys Maroons men don't back up from the state of Origin opener in Adelaide.
"Obviously we'll just wait and see what happens there. We've got a couple of guys on stand by should some of North Queensland's Origin contingent not back up in clubland, given the short turn around.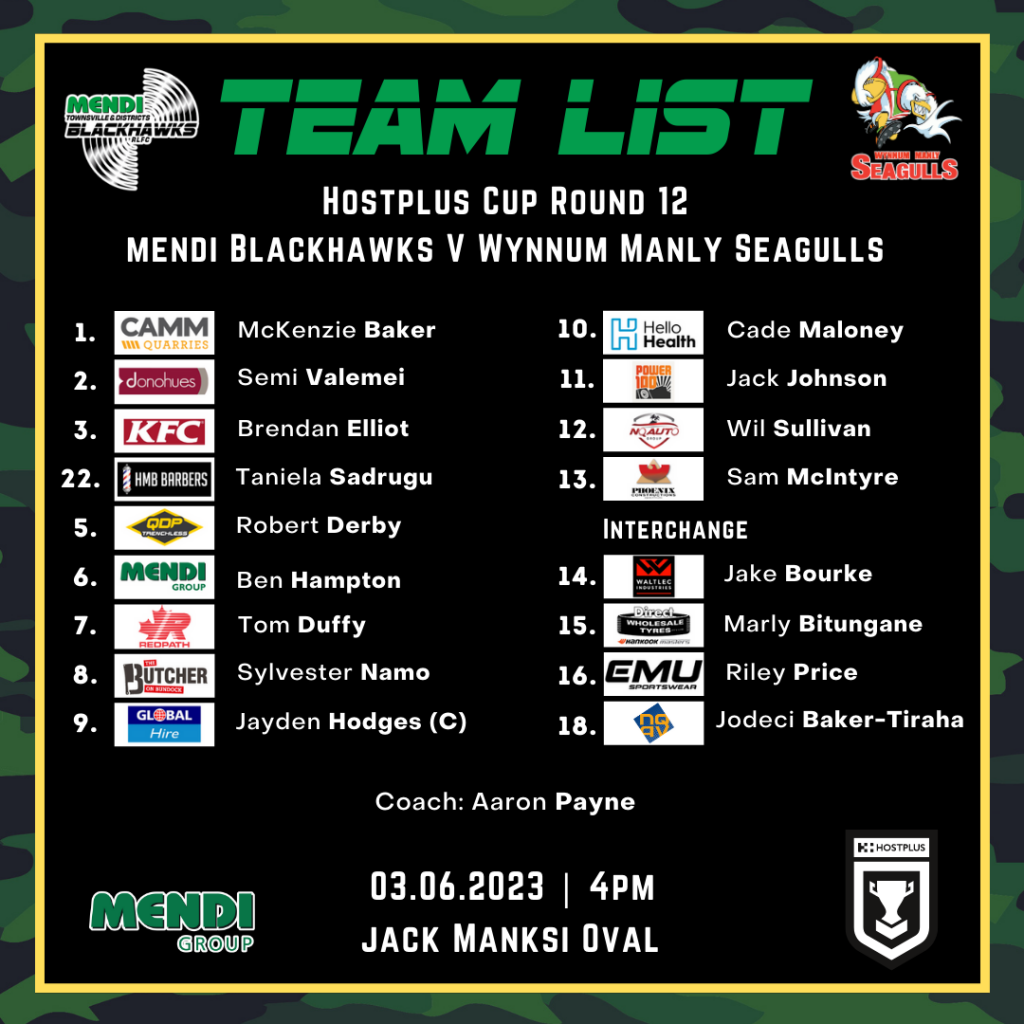 The Mendi Blackhawks should be fresh for their Seagulls showdown, having had another bye last weekend. Payne's pleased the hosts have a run of games to get stuck into
"We've already had a couple of breaks so far this season. I think now we have 7 straight games until our next bye, which will be a good thing and hopefully we can get some real consistently in what we're doing."
A sloppy second half against the Devils led to Townsville's demise last time out and not producing an eighty minute performances has been the theme of the side's season so far, but Payne will remind his players of their effort and commitment during a ruthless display against PNG earlier this month.
"We need to turn up and play from kick off till the final whistle. We just can't afford to be making silly errors or losing discipline during patches of games, because those lapses of concentration are proving costly."
The match at Jack Manski Oval kicks off at 4pm.
The under 21s round 7 Hastings Deering Colts is the curtain raiser and gets underway at 2.30pm. View the team below.