FRIDAY NIGHT FOOTY SEES MENDI BLACKHAWKS HOST HUNTERS
Tuesday, May 9, 2023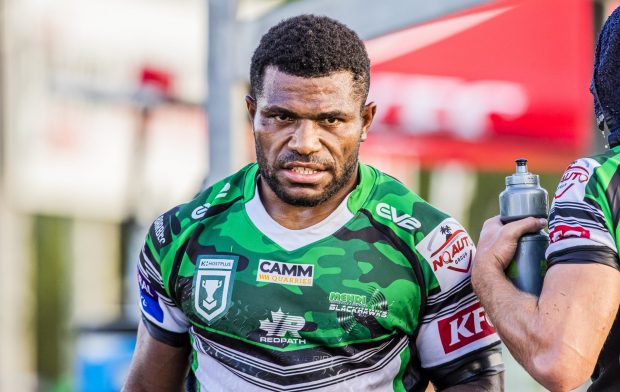 The Mendi Blackhawks will need to overcome a quick back up, in round nine of the Hostplus Cup, when they play PNG Hunters on Friday night. The Hunters physical approach is tough enough on any occasion, let alone our boys battling them on a short turn around, following Townsville's Tigers tussle in Brisbane on Sunday. Changes to the team named are almost certain, with a couple of key players available again after suspension, while injuries and players providing cover for the Cowboys could also alter the line up.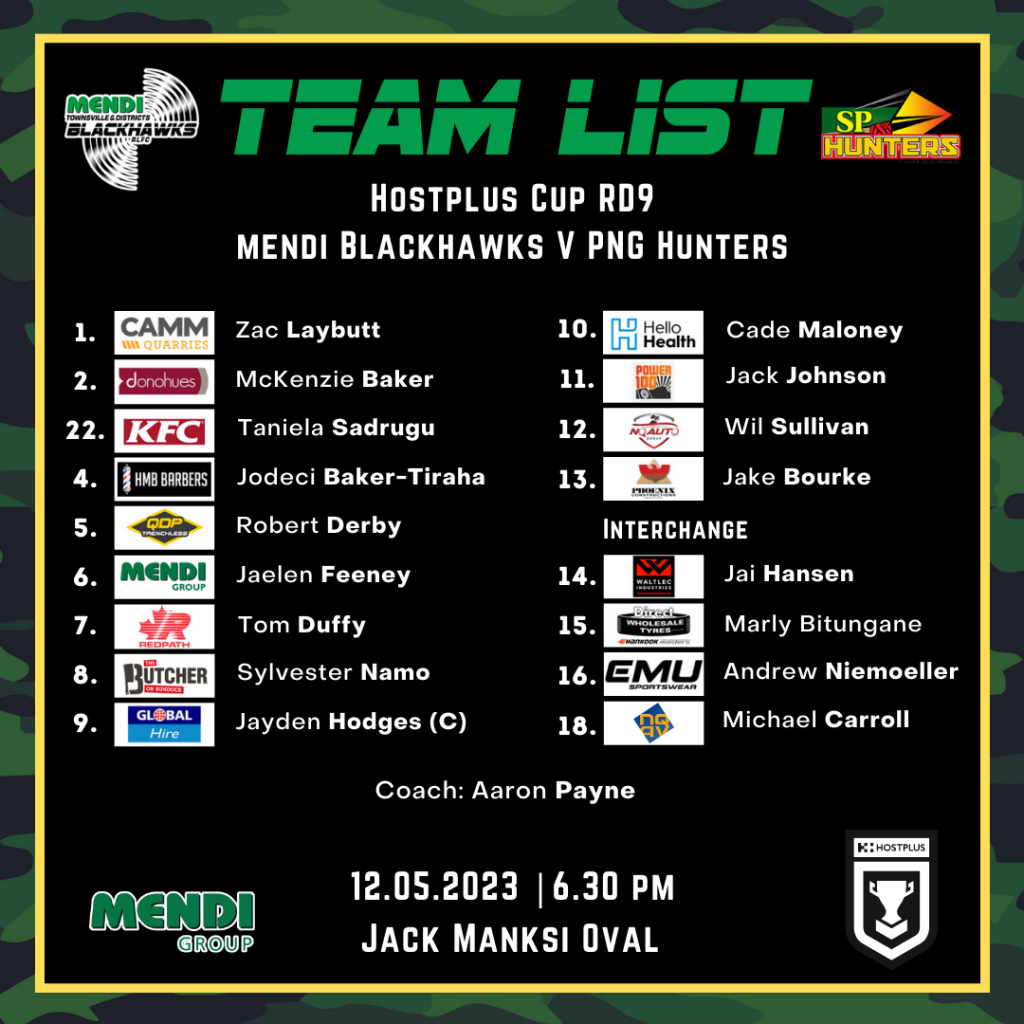 Sylvester Namo will face his former team for the first time, and Mendi Blackhawks Coach Aaron Payne hopes the forward replicates his form from the corresponding fixture last year.
"If Sly can do what he did here last season, now wearing the black and green, that would be nice yeah. He absolutely monstered us. Scored a couple of tries had a hand in a few others. He was unstoppable so yeah, we're hoping we'll be the beneficiaries of a big performance from him this time."
The visitors always attract a huge crowd at Jack Manski Oval and Payne's pretty sure it doesn't feel like an away game for them.
"We're obviously the home team but to be honest you wouldn't know it. Their fans fill the stands for this clash and make plenty of noise too, particularly if the Hunters are going well. So I guess it's our job not to let them get too much momentum, because they're definitely hard to stop when they get on a roll and they're feeling good about themselves."
Friday night's match kicks off at 6.30pm. The Mendi Blackhawks under 21s aren't in action this week. They have a bye in round four of the Hastings Deering Colts Competition.