U18 TEAM NAMED FOR SEMI FINAL
Tuesday, April 11, 2023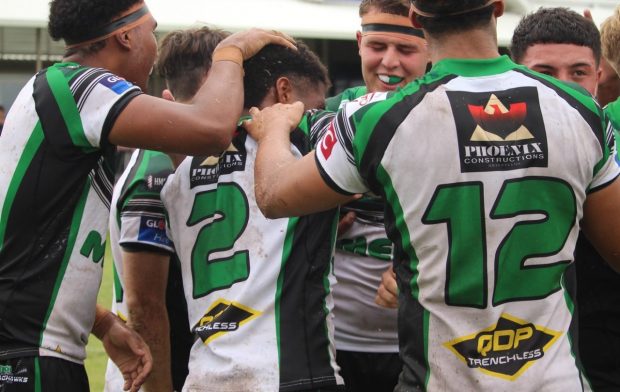 Our under 18 Mendi Blackhawks will be near full strength for their semi-final showdown with Ipswich in the Auswide Bank Mal Meninga Cup. Forward Tavita Penaia Te'o wasn't available for Coach Zeb Kyle to select though.
"Yeah we lose him unfortunately, but we've been pretty lucky this year we haven't had to many boys go down with injury, so we're pretty close to having our best 17 on the park."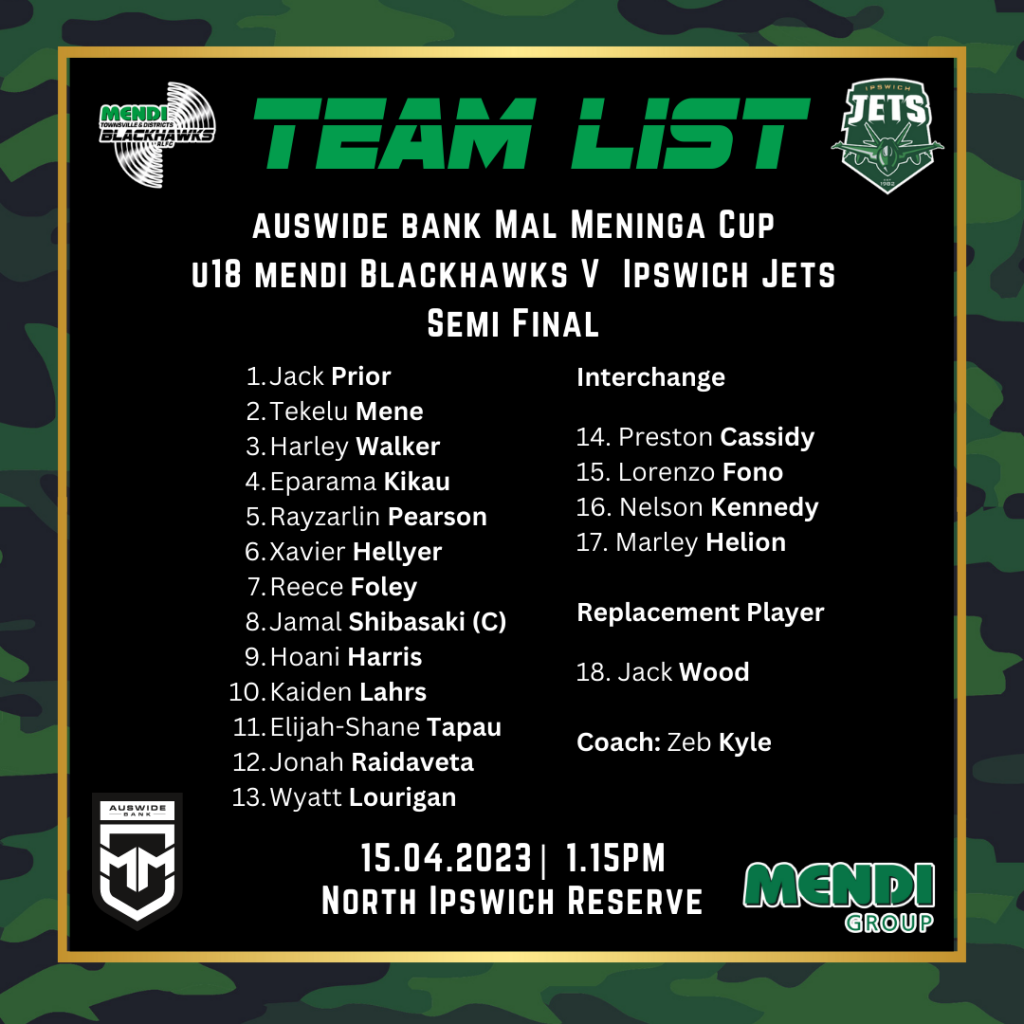 The visitors will travel to Brisbane on Friday evening, ahead of Saturday's showdown, against an opposition they know little about.
"Obviously, the way the competition is structured, we've only played northern teams up till now, so we don't really know too much about the southern sides. I've watched a bit of tape on them, and you look for areas we might be able to exploit, but I guess for us it's concentrating on the things we've done well so far. Make sure we're getting them right again and focus on what we can control."
Townsville's even more determined to secure a seventh straight win, having been forced to travel despite finishing on top of the ladder.
"What more motivation do you need, then to go in there and get the job done in front of their fans and move on to the grand final."
You can catch the match on the QPlus. It kicks off at 1.15pm.