FIRST HOSTPLUS CUP SIDE SELECTED & JUNIOR TEAMS NAMED
Tuesday, March 7, 2023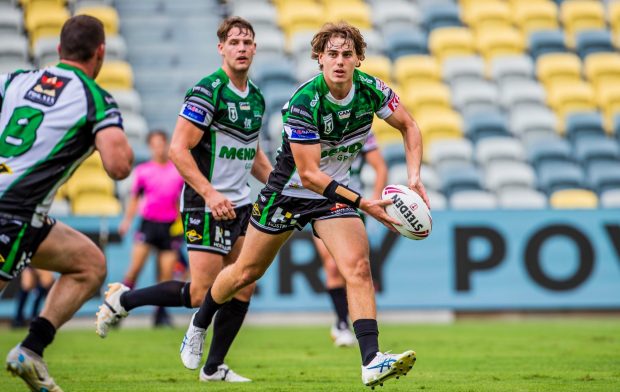 The Mendi Blackhawks will host the Sunshine Coast Falcons in the opening round of the Hostplus Cup on Saturday. Six fresh faces will officially make their club debuts, though five of the new names played in last weekend's scratch match against Northern, centre Brendan Elliot being the only exception. The remaining 11 players know what it's like to don the black and green, Tom Duffy, Jai Hansen and Emarly Bitungane are excited to wear the Q Cup jersey for the first time. The other eight in the team played in the competition last year.
Number eight, Cade Maloney, has impressed the coach with his efforts in pre-season and Aaron Payne's pleased the prop carried that excellent form into the trials.
"Yeah Cade's certainly stood out. He was strong in Mackay and then backed it up with another really tough performance the other day. Really purposeful carrying the ball. He's been saying how excited he is for the season to start, but his actions on the field displayed to me ever more, that he's raring to go."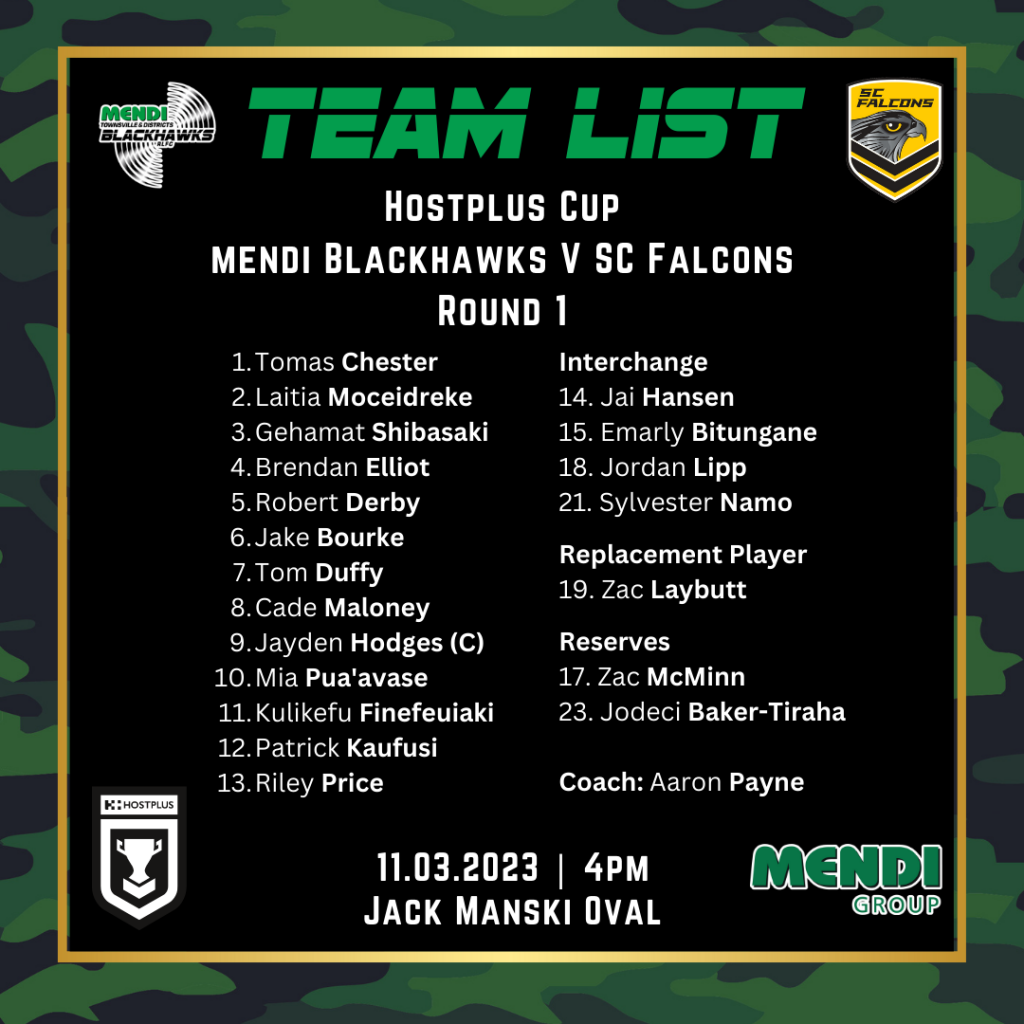 The results against the Cutters and Pride were positive but the performances rather than scores indicated to Payne his side shouldn't be rusty running out in round one.
"Really liked what I saw in both hit outs, obviously used a lot of different players from one match to another, but I think we're coming into Saturday's showdown confident in what we're doing and trusting the processes we've put in place, during the pre-season. "I'm pretty happy heading into it, with those games under our belt."
Payne's certain Sunshine Coast will be pumped for the clash at Jack Manski Oval. He expects the visitors to once again be contenders after they fell one game short of the grand final in 2022.
"I think they'll be a really competitive side again, you look at their roster and they've got some really good troops and that's not including their Melbourne Storm contingent."
The clash kicks off at 4pm, Jayden Hodges will lead the team out with fellow hooker and Townsville captain Josh Chudleigh sidelined through injury.
Junior teams below