TRIAL TEAM NAMED FOR CUTTERS CLASH
Tuesday, February 21, 2023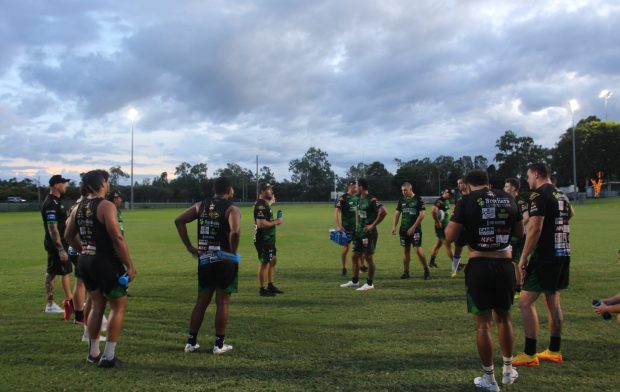 MENDI BLACKHAWKS V CUTTERS – Saturday February 25, @ BB Print Stadium, Mackay
McKenzie Baker
Michael Carroll
Harry McQueen
Josh Abbott
Dylan White
Kyle Laybutt
Jaelen Feeney
Cade Maloney
Jayden Hodges
Hamilton Taia
Kulikefu Finefeuiaki
Patrick Kaufusi
Zac McMinn
Joel Baldwin
Jack Johnson
Tyrone Gunn-James
Jesse Yallop
Tyreice Baira-Gela
Josh Radford
Cathane Hill
After almost 3 months of gruelling pre-season sessions, the Mendi Blackhawks will finally face an opposition on Saturday evening. They'll travel to Mackay by bus for a clash with the Cutters. Coach Aaron Payne has switched a few things up on both sides of the ball following Townsville's underwhelming campaign last year and he's eager to see his side put those changes into practice, against a Hostplus Cup opponent.
"Our edge defence is something we've changed and our principles around that, and we've tinkered with our attack a bit as well, so it's an opportunity to put those things into place in game like conditions."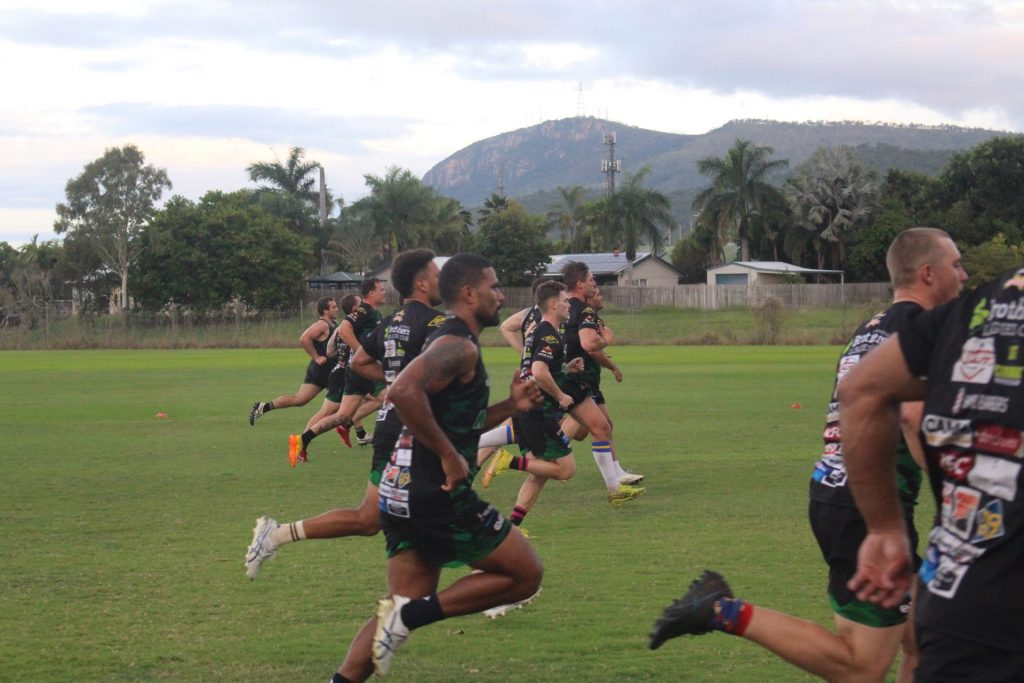 With the likes of skipper Josh Chudleigh, Jordan Kenworthy and Andrew Neimoeller in the rehab ward, a few under 21s will line up in the scratch match. Payne's confident they won't let the visitors, down based on their efforts during pre-season.
"Tyreice Baira-Gela and also Tyrone Gunn-James have both been really good, as well as Joel Baldwin who's been one of our better trainers to date, and he's had a couple of games with the North Queensland Young Guns as well, so really looking forward to him tag teaming in that hooker role."
Payne's pleased he gets to give two local league players from Charters Towers an opportunity to don the black and green. Harry McQueen and Josh Abbott arrived at the club to help make up numbers at training, but both Miners men have exceeded expectations.
"And off the back of that we want to give them a chance to impress in a trial and that's gratifying as a coach to reward blokes who've earned their shot. Josh is probably more so a backrower but he's been training in the centres and doing a fantastic job for us. Harry is also a centre, so hopefully they're nice and strong out of their own end and finish off hopefully some nice footy on the edges."
McKenzie Baker's been named despite the livewire battling an ankle injury. The experienced New South Wales Cup fullback will wear the number one jersey if he's cleared to play. The hosts will be having their third hit out, having already battled the Central Queensland Capras and Young Guns this month. Kick off at BB Print Stadium is at 6pm.