2023 Hostplus Cup Draw Released
Friday, December 23, 2022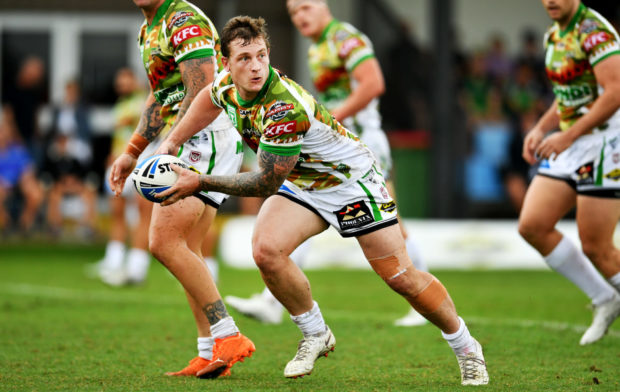 The 2023 Hostplus cups draw has been released. The Mendi Blackhawks will play 10 home games, and 10 away from Jack Manksi Oval with one venue yet to be determined. Where the club's country showdown with the Clydesdales will be played, is still to be decided. The side starts its campaign and ends the regular season in front of the black and green faithful, against the Sunshine Coast Falcons and Burleigh bears respectively. In between are plenty of key fixtures to look forward to.
Football Operations Manager Adrian Thomson was pleased the club's annual request was once again granted. The Seagulls will travel to Townsville for Anzac Round.
"Yeah expecting a big crowd for that, you know being a garrison city.  It's an important one for us and it's a great spectacle to have the Hostplus game here."
He's excited for a trip to PNG for the first time since 2019.
"We're playing the Hunters home and away and we go back to PNG to play, Covid sort of put a cob wash on pretty well everything for a bit there and obviously travelling overseas was one of them but we always look forward to playing them in Port Moresby."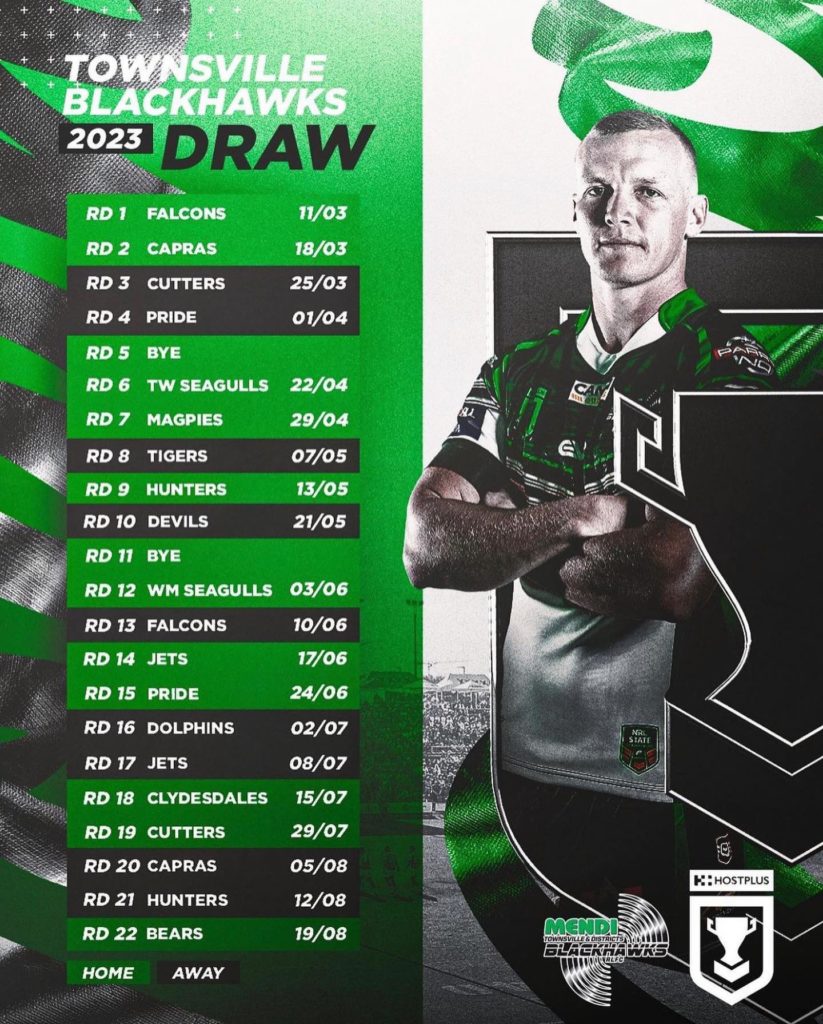 Meanwhile the coach can't wait for North Queensland derbies against Cairns and Mackay. Aaron Payne has circled the first Cutters clash after they won last season's only battle between the two teams.
"We always look forward to those rivalry games and we get to play them both twice. You always want to have that second game against your arch rivals for 2 reasons, one so you can beat them well twice… Or secondly if you do happen to lose you've got that next one up your sleeve to try and right your wrongs definitely."
The Mendi Blackhawks are determined to make the finals, after missing the top eight this year. They'll begin in the last week of August. Purchase a club membership to secure tickets to all home games. They're available now!