Mendi Blackhawks 2022 Hastings Deering Colts Premiers
Saturday, September 24, 2022
BLACKHAWKS MEDIA
The Mendi Blackhawks U21s have won the 2022 Hastings Deering Colts premiership, defeating the Redcliffe Dolphins 46-32 in the grand final, putting last year's disappointment in the decider behind them.
Jacob Mene was named 'man of the match' after scoring a hattrick, as Townsville claimed its maiden premiership.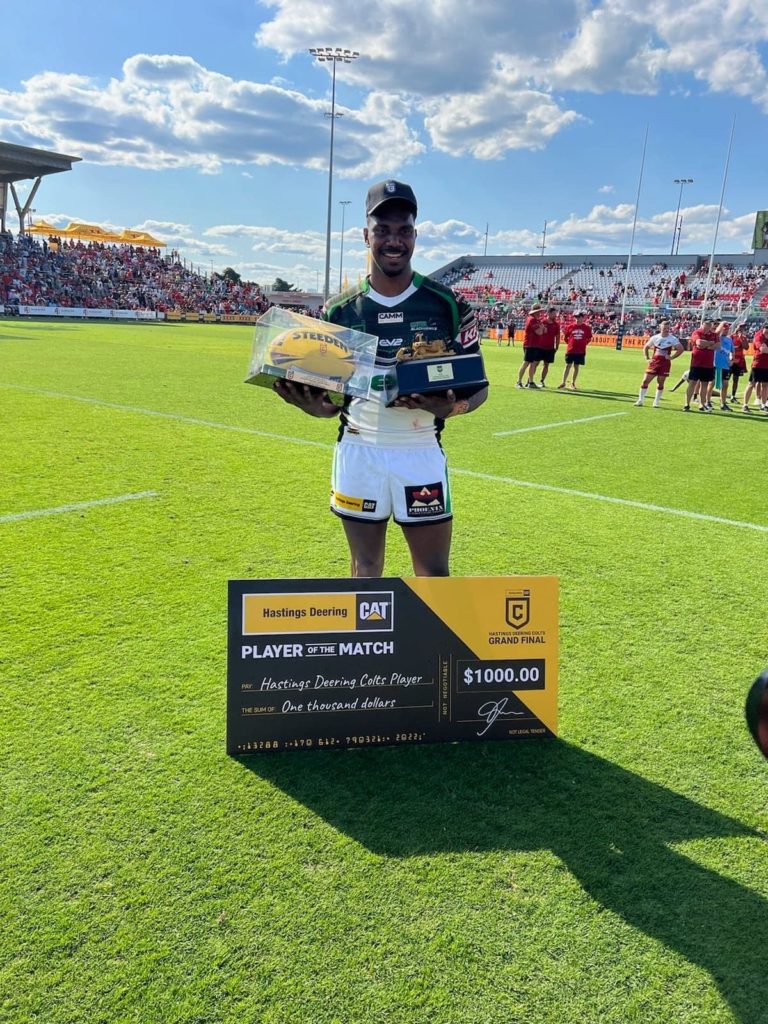 All three of his tries came from kicks, fellow winger Ragarive Wavik and fullback Dylan White bagged braces. The latter finished with 22 points after also kicking 7 goals. Co-Captain Zac Laybutt also crossed for the Mendi Blackhawks in what was a high scoring encounter.
Townsville trailed ten nil early in the contest before running in four tries in the first half. The lead grew to 22 points after the break but Redcliffe mounted a fightback in the final quarter of the game, scoring three consecutive tries. Mene's 30th try of the season sealed Townsville's triumph and Co-Captain Aaron Moore was thrilled to deliver a winning speech during the post-game presentation.
"Tit for tat twenties footy, doesn't get much better than that, for the fans and for the players, so that's how it should be played.  Shout out to our lads for an unreal year and we'll sure celebrate tonight and over the next few days."
Coach Steve Sheppard was stoked with his side's showing.
"The boys have put a big effort in all year, so it's a really good reward for them. I'm very happy and very proud"