MENDI BLACKHAWKS COLTS CATCH FINALS FEVER
Thursday, September 1, 2022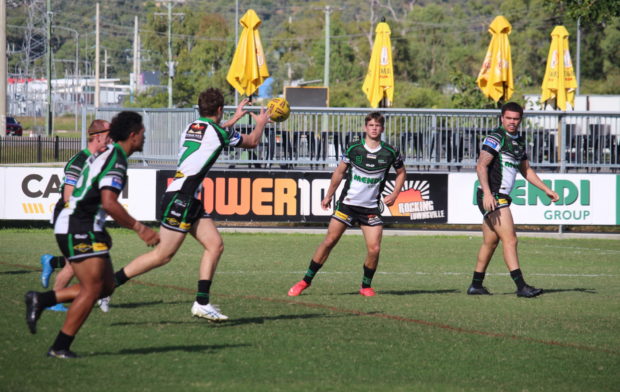 BLACKHAWKS MEDIA
The Mendi Blackhawks Colts claimed second spot on the ladder to earn two chances at a Premiership push, but what they accomplished during the season has already been forgotten. Finals is a whole new competition, according to the coach.
"Yeah 100% its completely different, you pretty much start again and you've got to play with more intensity and maintain pressure better," Coach Steve Sheppard said.
Sheppard hopes his players approach to their footy in August, against easy opposition, has them prepared for grueling games to come.
"We've focused on completing at a higher rate, turning the ball over deep in the opposition half and making sure we're making our tackles."
Halfback Thomas Duffy believes the team is in the right frame of mind for tougher tests, that lay ahead.
"As a team we've held ourselves to a pretty high standard and the goals we've been setting having catered to whether a team is good or bad or where they sit on the ladder," Duffy said.
"We've just tried to play our best footy each week and we've just been building towards the finals."
The playmaker's pleased a handful of Hostplus Cup players are available again.
"We're looking forward to getting them back and they can just hopefully give us that extra edge in the finals."
Townsville's team on paper, is certainly strong enough, to go all the way.