RD 11 Results
Monday, June 13, 2022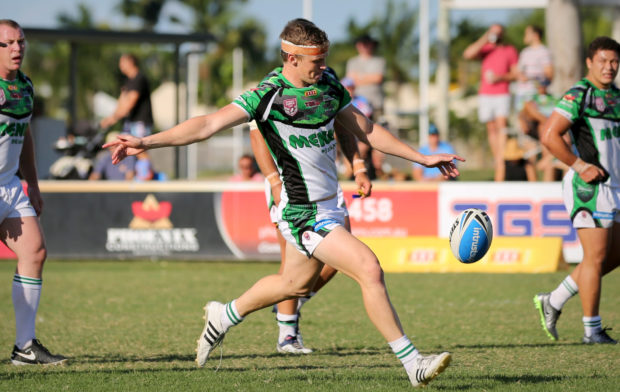 Kyle Laybutt became the most capped player of the Mendi Blackhawks in round 11 against the CQ Capras.  Photo Alix Sweeney
Colleen Edwards, QRL Content Producer & Kirrilly Parr, Blackhawks Media
Sun 12 Jun 2022
A double to Central Queensland Capras winger Brandon Roberts helped his side to victory against Townsville Blackhawks at Browne Park, winning the game 22-16.
It was a close opening half with the home side leading 12-10 at the break, with Townsville halfback Shaun Nona making things interesting by scoring tries either side of halftime to keep the game close.
However, the Capras were able to continue their winning ways and have now won six games this season.
Their were a couple of highlights for the Mendi Blackhawks with Zac Laybutt and Mia Pua'avase making their debut and Zac Laybutt becoming the Most Capped Player.
The Mendi Blackhawks U21s also suffered their first loss of 2022 going down to the Capras 26-36.
On Saturday the Mendi Blackhawks will be back at home against the Brisbane Tigers.