Queensland Under 19 squad announced
Tuesday, May 10, 2022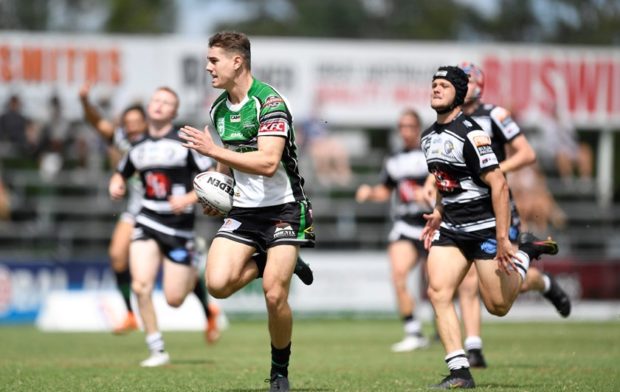 QLD U19 Team Announcement.  Photo Ian Hitchcock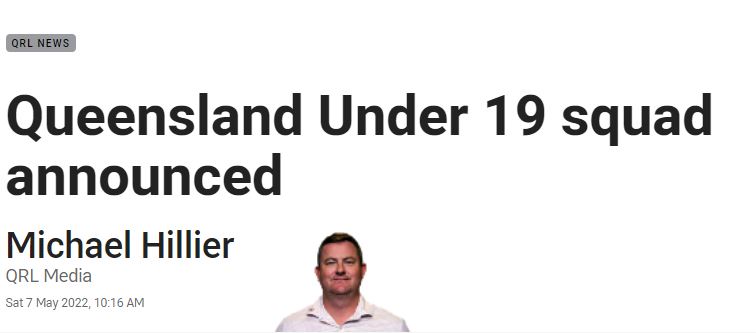 A talented group of Queensland Under 19 players will this month step up preparations for the 2022 representative clash against New South Wales.
Twenty-eight players have been invited to take part in the Queensland Rugby League's training squad at the Queensland Sports and Athletics Centre in Brisbane from May 15 until May 17.
The majority of players are aligned to National Rugby League clubs, and many are actively involved in this year's QRL statewide competitions, including Souths Logan Magpies trio Blake Mozer, Tim Sielaff-Burns and Chris Faagutu, who are fresh off winning the Auswide Bank Mal Meninga Cup grand final.
The squad will train under Queensland head coach Kurt Richards, who has many years of experience with Queensland representative teams.
Squad members will be eager to put their best foot forward at the camp to enhance their bid for selection in the young Queensland team to play NSW during this year's representative program.
The date and venue for this match will be announced in coming weeks.
Queensland Under 19 squad
| Name | Club/s |
| --- | --- |
| Angus Hinchey | Norths Devils |
| Arthur Miller-Stephens | Parramatta Eels |
| Ben Te Kura | Brisbane Broncos/Norths Devils |
| Blake Mozer | Brisbane Broncos/Souths Logan Magpies |
| Chris Faagutu | Souths Logan Magpies |
| Coby Williamson | Central Queensland Capras |
| Del Wigmore | Penrith Panthers |
| Ezra Mam | Brisbane Broncos/Souths Logan Magpies |
| Harradyn Wilson | Brisbane Broncos/Souths Logan Magpies |
| Isaiah Iongi | Penrith Panthers |
| Jeremiah Nanai | North Queensland Cowboys |
| Jojo Fifita | Gold Coast Titans/Tweed Seagulls |
| Josiah Pahulu | Gold Coast Titans/Burleigh Bears |
| Jye Gray | Brisbane Broncos/Souths Logan Magpies |
| Kaleb Ngamanu | Gold Coast Titans/Tweed Seagulls |
| Kuli Finefeuiaki | North Queensland Cowboys/Townsville Blackhawks |
| Luke Jack | North Queensland Cowboys/Townsville Blackhawks |
| Luke Pietzner | Newcastle Knights |
| Paul Bryan | Newcastle Knights |
| Ragarive Wavik | North Queensland Cowboys/Townsville Blackhawks |
| Robert Toia | Sydney Roosters |
| Shaun Packer | Brisbane Broncos/Wynnum Manly Seagulls |
| Tane Kiriona | Canberra Raiders |
| Thomas Duffy | North Queensland Cowboys/Townsville Blackhawks |
| Tim Sielaff-Burns | Souths Logan Magpies |
| Xavier Chatfield-Mooka | Sydney Roosters |
| Xavier Va'a | Sydney Roosters |
| Will Latu | North Queensland Cowboys/Townsville Blackhawks |