"GET TO THE CHOPPER" EP 8
Wednesday, May 4, 2022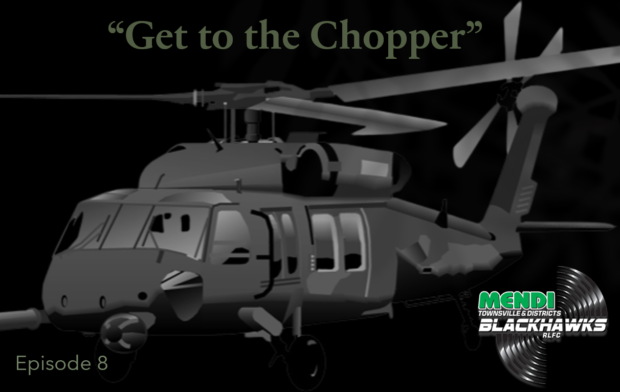 BLACKHAWKS MEDIA 
We're back with another episode of "Get to the Chopper."
Guest host, halfback Rob Lui dissects the Mendi Blackhawks fourth consecutive win in what was a milestone match for coach Aaron Payne.
We recap our under 18s grand final showdown on the Sunshine Coast.
We also have highlights from the Foley Shield, & with no game this weekend the boys will be training on Mothers Day, so they've sent some early messages to their mums.
Plus plenty more.
Tune in each Wednesday from 7pm for updates, information and everything you need to know about the Mendi Blackhawks.
CLICK BELOW TO VIEW EPISODE 8