Round 6 Teams Named
Tuesday, April 26, 2022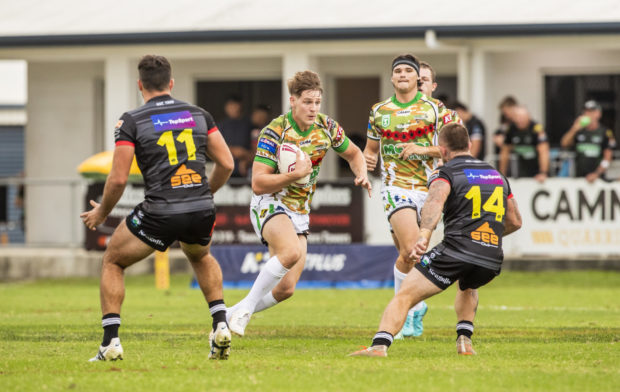 Riley Price in action for the Mendi Blackhawks during ANZAC Round.  Photo Alix Sweeney.
BLACKHAWKS MEDIA
Will the Mendi Blackhawks make it four from four this weekend as they head to Moreton Daily Stadium to take on the Redcliffe Dolphins?
The two teams haven't clashed in almost a year, but it was the Dolphins who got up by 2 points back in round 6 of 2021.
We also want to congratulate and wish good luck to Roy Baira and the Mendi Blackhawks U18s team who qualified for the Auswide Bank Mal Meninga Cup grand final this weekend, defeating the Sunshine Coast Falcons 38-14.
The team will travel back to the Sunshine Coast to take on the Souths Logan Magpies 12.25pm this Sunday, May 1.   The game will be televised on Qplus.
Round 6 Hostplus Cup
Mendi Blackhawks v Redcliffe Dolphins
Saturday, May 30 12.15pm Moreton Daily Stadium  #PHINSvTSVB
LIVE STREAM ALL GAMES VIA QPLUS! Subscribe today! 
1. Tomas Chester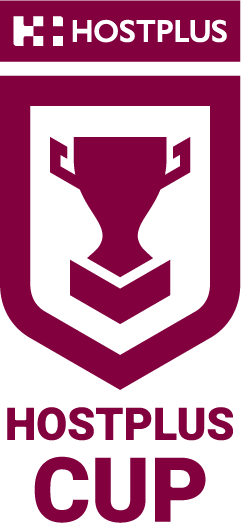 2. Iosefo Baleiwairki
22. Taniela Sadrugu
4. Michael Bell
5. Kalifa Faifai-Loa
6. Aaron Moore
7. Robert Lui
8. Riley Price
9. Josh Chudleigh (C)
10. Emry Pere
11. Nathan Barrett
12. Patrick Kaufusi
13. Zac McMinn
Interchange
14. Jordan Lipp
15. Cade Maloney
16. Jordan Kenworthy
17. Tom Hancock
18. Hamilton Taia
Coach: Aaron Payne
Round 4 Hastings Deering Colts U21s
Mendi Blackhawks v Redcliffe Dolphins
Saturday April 30 6pm, Moreton Daily Stadium
LIVE STREAM ALL GAMES VIA QPLUS! Subscribe today! 
1. Dylan White
2. Jacob Mene
3. Ragarive Wavik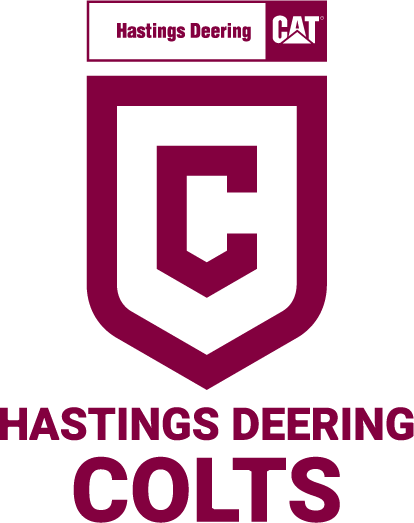 4. Zac Laybutt (C)
5. Ethan Hagarty
6. Jake Bourke
7. Maverick Pegoraro
8. Mia Pua'avase
9. Joel Baldwin
10. Tyson Chase
11. Edward Hampson
12. William Latu
13. Cameron Bateup (C)
Interchange
14. Jai Hansen
15. Tyreice Baira-Gela
16. Emarly Bitungane
17. Braythen Porter
18. Tai Laidlow
19. David Mills-Prior
Coach: Steve Sheppard
GRAND FINAL Auswide Bank Mal Meninga Challenge U18s
Mendi Blackhawks v Souths Logan Magpies
Sunday. 1st May 12.25pm, Sunshine Coast Stadium
WATCH THE GAME LIVE ON QPLUS! Subscribe today! 
1. Elijah Joe
2. Tekelu Mene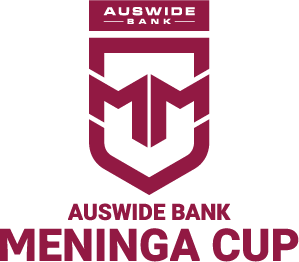 3. Joseph Currie
4. Max Hayley
5. Tremaine Body
6. Sean Bourke
7. Zac Lamont
8. Jeremiah Matautia
9. Tajshon Santo-Messa
10. Henry Teutau
11. Terell Anderson
12. Wade Jonsson
13. Damon Marshall (C)
Interchange
14. Lachlan Lerch
15. Wil Sullivan
16. Sione Tuitupou
17. Jamal Shibasaki
18. Hayden Lammon
19. Elekana Suavai
Coach: Roy Baira
Good luck teams! 🍀🖤💚