2022 ANZAC JERSEY AUCTION
Wednesday, April 20, 2022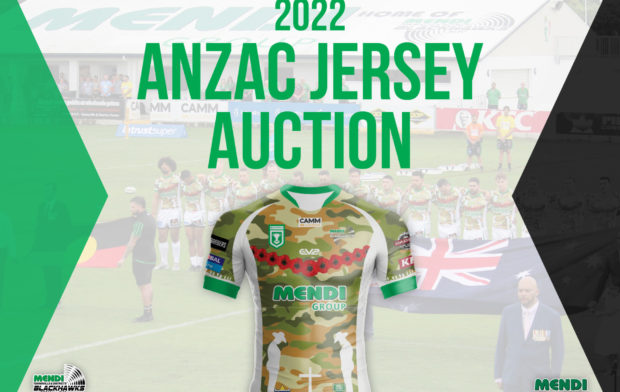 BIDDING HAS NOW CLOSED!
Congratulations to the successful bidders:
JERSEY NUMBER
1. M. Parker-Walshe $200
2. B. Dunstan $75
22. S. Burbidge $90
4. B. Tindall $100
5. J. Vidler $225
6. Shain Hagarty $105
7. T. Devlin $120
8. L. Jennings $90
9. M. Parker-Walshe $350
10. I. Barbaschow $125
11. J. Barrett $150
12. J. Bell $125
13. P. Nash $160
14. A. Hawke $75
15. C. Tuffield $125
16. Shaun Pollock $100
17. Kent Morris $150
We will notify you once jerseys are ready for collection next week.
Please let us know if you are unable to collect and pay for your jerseys from Brothers Leagues Club, Townsville.
If you have missed out on a jersey this time, please stay tuned for other jerseys auctions we may have later in the season.
Thank you for your support of Legacy.
EARLIER
2022 ANZAC ROUND JERSEY AUCTION!!
Here is your chance to own one of our 2022 Mendi Blackhawks ANZAC Jersey, as worn by our players this Sunday in ANZAC round!
Bidding is open NOW for the 2022 Mendi Blackhawks ANZAC jersey, as worn by our players for ANZAC Round Sunday April 24, 2022 against the Tweed Seagulls.

The jerseys were designed by members of the Mendi Blackhawks with the help of our friends at Emu Sportswear.
The reserve price for each jersey is $75.00 and bids under the reserve will be considered invalid.
Bidding closes Tuesday 26th April, at 12pm. 
Auction profits will benefit Legacy.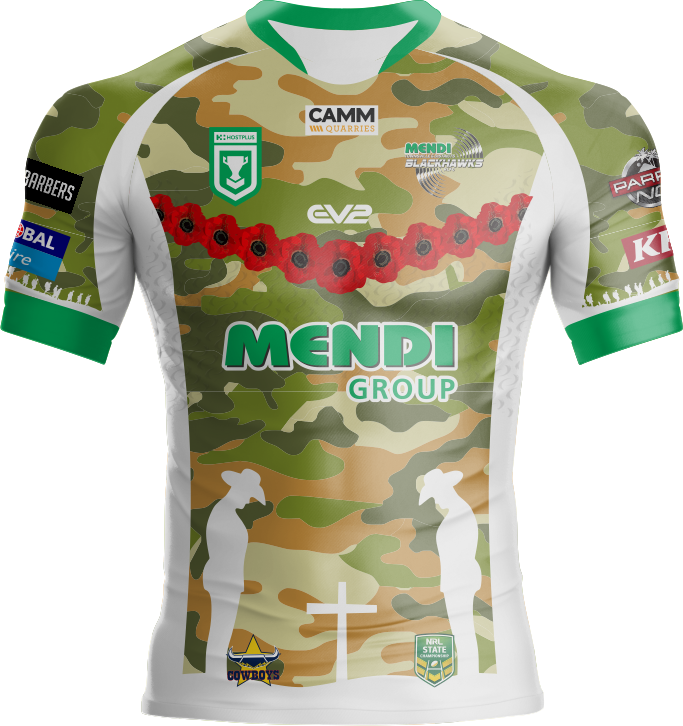 BIDS CAN BE PLACED IN THE FORM BELOW
Auction details: 
Opens: Wednesday April 20, 2022
Closes: 12pm, Tuesday April 26, 2022
Jerseys 1-17 Round 5, 2022 Hosplus Cup – Mendi Blackhawks V Tweed Seagulls @ Jack Manski Oval

Successful bidders will be notified by phone.  Payment can be made at Brothers Leagues Club or Direct Debit.
BID NOW!!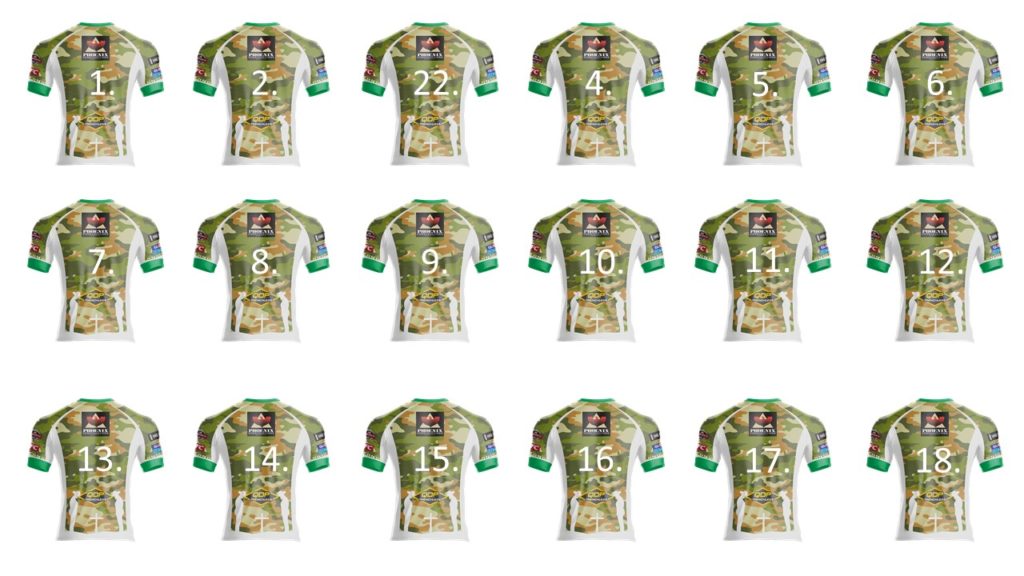 TEAM LIST (SUBJECT TO CHANGE)
1. Tomas Chester
2. Iosefo Baleiwairki
22. Taniela Sadrugu
4. Michael Bell
5. Kalifa Faifai-Loa
6. Aaron Moore
7. Robert Lui s
8. Riley Price
9. Josh Chudleigh (C)
10. Emry Pere
11. Nathan Barrett
12. Patrick Kaufusi
13. Zac McMinn
Interchange
14. Jordan Lipp
15. Cade Maloney
16. Jordan Kenworthy
17. Tom Hancock
18. Hamilton Taia
Closes: 12pm, Tuesday April 26, 2022
Good luck!