"GET TO THE CHOPPER" EP 3
Wednesday, March 30, 2022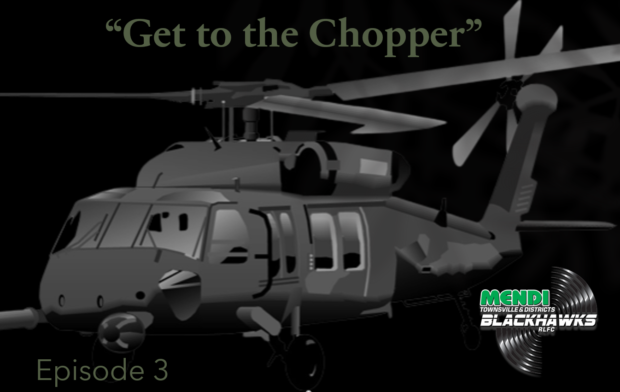 BLACKHAWKS MEDIA 
We're back with Episode Three of "Get to the Chopper".
We hear from Hostplus coach Aaron Payne on Friday night's opponents Wynnum, while the players prove spelling the Seagulls name isn't easy, in 'Team Trivia.'
U21s coach Steve Sheppard chats to us about his side's season starting, on Saturday.
And we've got a wrap of the under 16s & 18s action from the weekend, plus plenty more…
Tune in each Wednesday from 7pm for updates, information and everything you need to know about the Mendi Blackhawks.
CLICK BELOW TO VIEW EPISODE 3