"GET TO THE CHOPPER" EP 2
Wednesday, March 23, 2022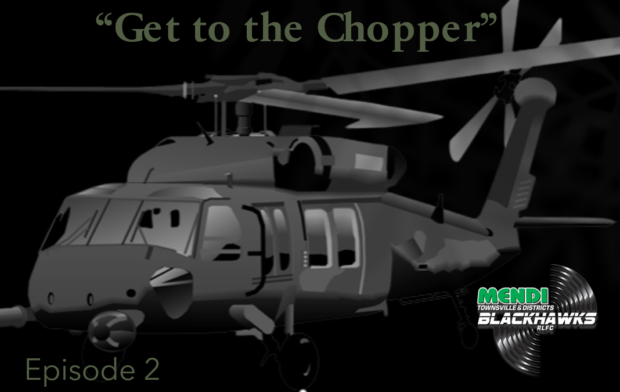 BLACKHAWKS MEDIA 
We're back with Episode Two of "Get to the Chopper".
We've got great vision of Jake Bourke's build up to his debut, we also mic'd up his dad during the match. The coach speaks about our next opponents Burleigh, & we've got a wrap of the action from our 16s 18s and 19s first home games. Plus plenty more.
Tune in each Wednesday from 7pm for updates, information and everything you need to know about the Mendi Blackhawks.
CLICK BELOW TO VIEW EPISODE 2