QRL Announce New Home For Livestreaming
Friday, March 4, 2022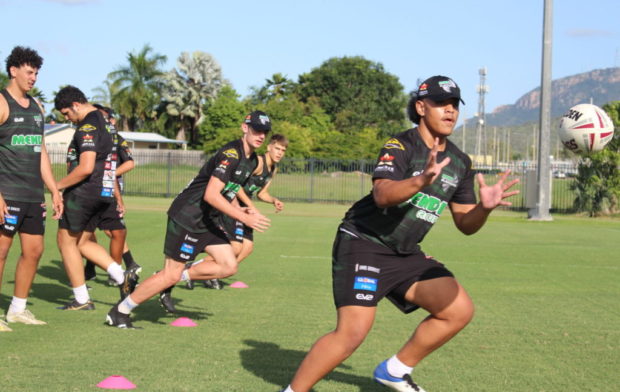 Jorja Brinums & Cluch
First Published www.qrl.com.au Thu, 17 Feb 2022
Queensland Rugby League and Cluch have joined forces to offer an exclusive streaming platform to the rugby league community and fans of the game.
The QPlus.tv platform will feature all QRL statewide competitions as well as regional and representative fixtures that have previously been livestreamed.
More than 400 games will be streamed to QPlus.tv across 2022, including all Hostplus Cup, QRLW Premiership, Hastings Deering Colts, Auswide Bank Mal Meninga Cup, Harvey Norman Under 19 Girls and Cyril Connell Challenge games.
The dedicated QPlus.tv platform will help leagues across Queensland customise their user experience and offer economic returns and support for the clubs, sponsors and communities.
QRL is excited to partner with Cluch and launch a branded platform to help grow the sport amongst the entire rugby league network; the deal includes access to live vision, replays and round highlights.
QRL senior digital manager Mitch Wilson said QRL was delighted with what the partnership meant for the game.
"The QRL's livestreaming activity has grown significantly in the last few years and the launch of QPlus.tv is the next step in that journey," Wilson said.
"When we surveyed fans in 2021, 78 per cent of fans called out that our top priority should be increasing the number of games available live and on replay. We are responding directly to that strong demand from fans."
Cluch managing director Gus Seebeck said Cluch was thrilled to partner with QRL for season 2022 and offer "an abundance of exclusive rugby league content made available to fans on the dedicated QPlus.tv platform".
"This is a fantastic result for not only the clubs, players, friends and families of players, but also all rugby league and sport enthusiasts around the world," Seebeck said.
"We couldn't be happier to bring this content to thousands of rugby league fans."
The QRL platform will be available to watch live and on-demand on the dedicated QPlus.tv platform and will also be accessible via Cluch TV platforms.
Fans will have the option to subscribe to QPlus.TV with three available offerings – annual, monthly or a weekend 'round' pass.
A share of revenue raised from subscription revenue, and vital advertising opportunities, will be distributed to clubs and leagues who feature on Qplus.tv.
Visit QPlus.tv now for more information and to register interest.