Mendi Blackhawks Box up Essentials for Charity
Tuesday, February 8, 2022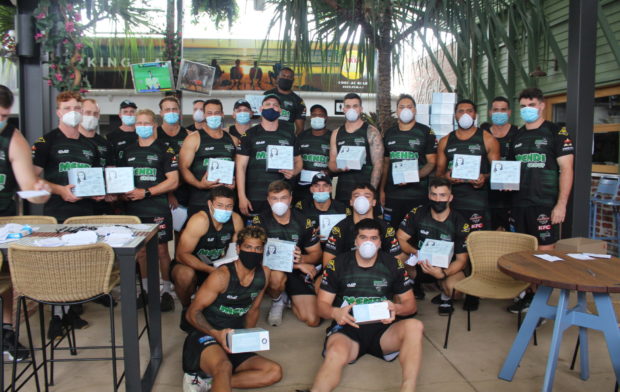 BLACKHAWKS MEDIA
The Mendi Blackhawks have teamed up with another charity.
A black and green production line loaded up individual boxes with food, and other essential items.
The Good Box Co-Founder Gali Blacher and her colleagues will distribute the care packages across Townsville.
"The Good Box is a social enterprise that helps people experiencing homelessness with beautifully packaged gift boxes, everyone would have packed roughly around 120 boxes which is fantastic and that's a month worth of boxes."
The players also wrote special messages.
Kyle Laybutt kept his note simple.
"Just keep your head up, keep pushing stuff like that, yeah just for someone to read something like that, I'm sure would pick them up."
Jaelen Feeney tried to provide positive vibes.
"I just said keep ripping in keep doing your best and we're thinking of you here at the Mendi Blackhawks and then in another message I just said I hope you're having a good day and I hope this box makes it better."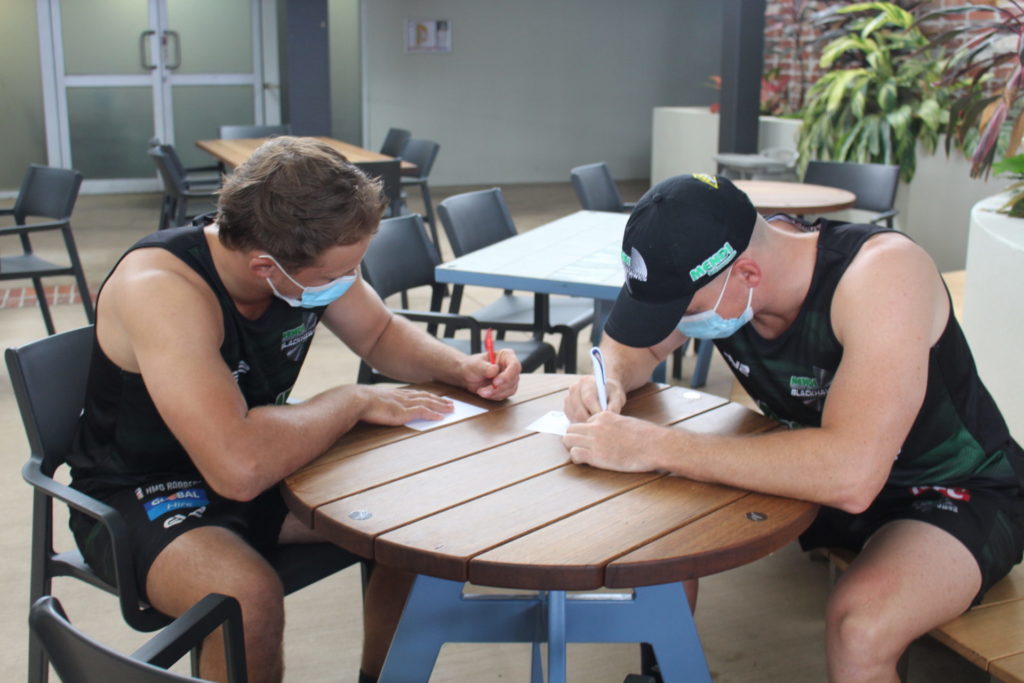 The club is involved with several locally based organisations.
Feeney enjoys giving back to the community where he can.
"We do the Christmas appeal one, the toy drive and a few of us do some stuff in regards to schooling and some programs there, so I think the club has a really good relationship with the Townsville community and really stick strong with helping out those less fortunate."
And the Mendi Blackhawks appreciate the support they receive, representing our region.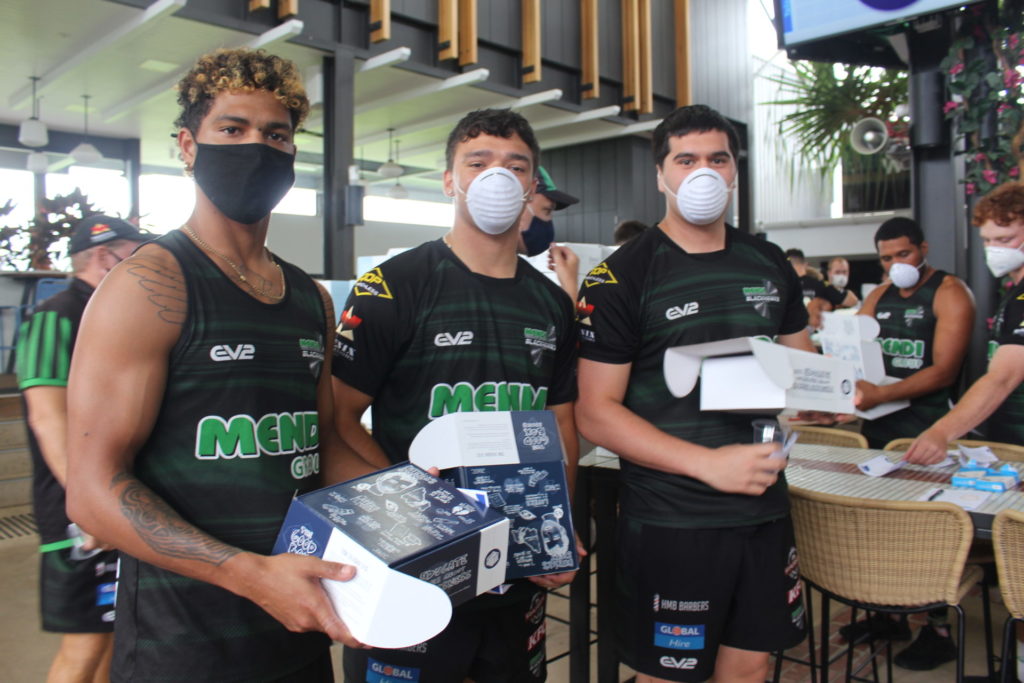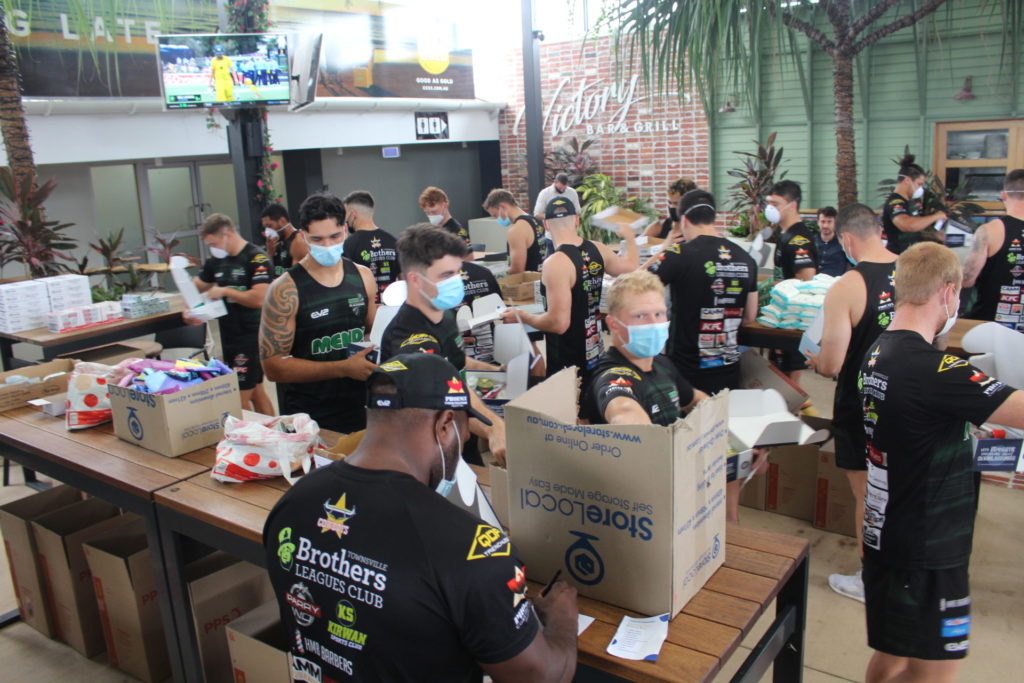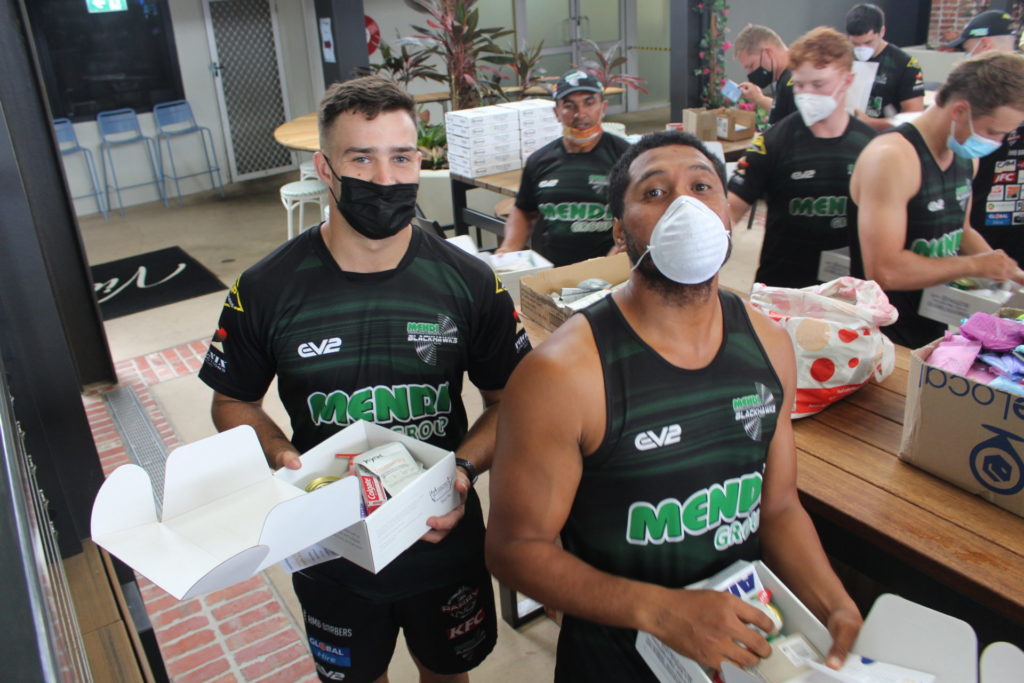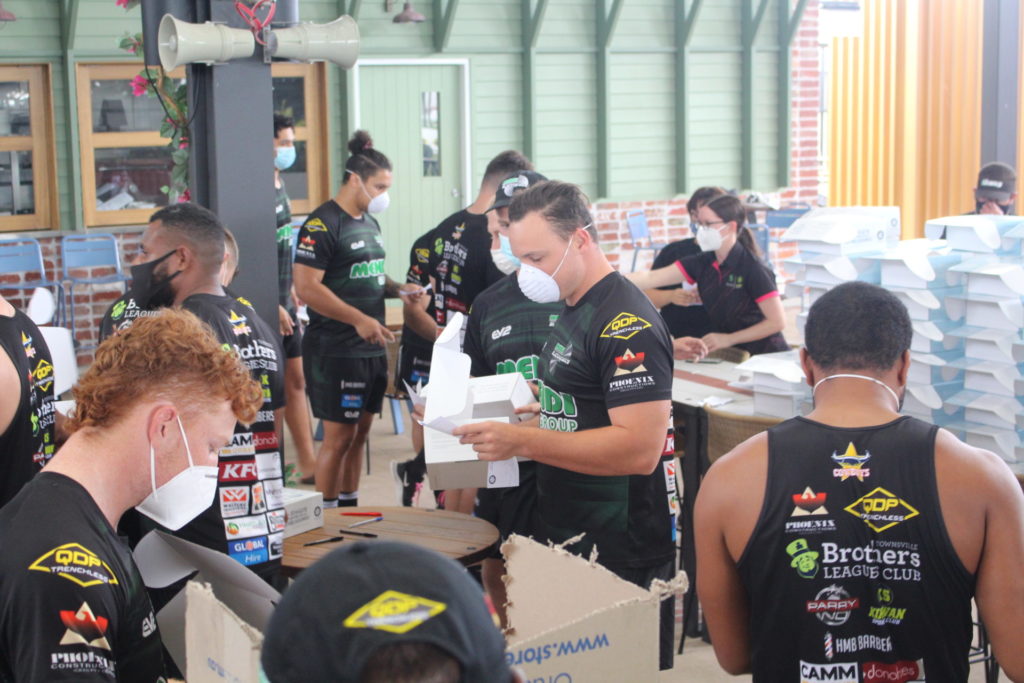 Watch video here https://www.facebook.com/tsvblackhawks/videos/3062265314040554