Luke Jack Wins Burdekin Senior Sportsperson of the Year
Friday, February 4, 2022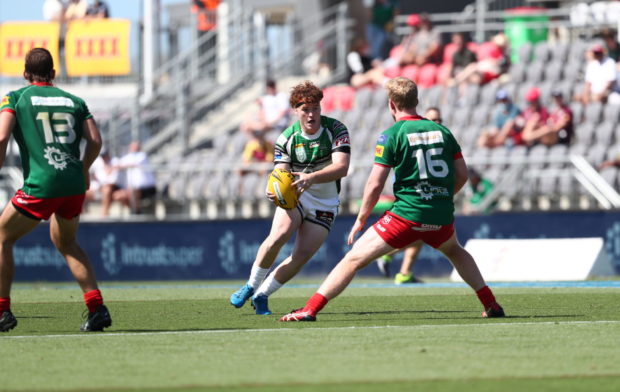 Congratulations to Luke Jack who has won the Senior Burdekin Sportsperson of the Year Award.  Photo QRL
NATHAN FERGUSON – BLACKHAWKS MEDIA
Luke Jack has numerous medals and trophies from footy, but he recently received an accolade that came as a surprise.
"I won the Senior Burdekin Sportsperson of the year Award, which is a cool achievement. I wasn't really expecting it, being so young and there are some good athletes from the Burdekin region but yeah, I was grateful. I got nominated for a junior award a couple of years ago and missed out, so it was definitely a good feeling getting the big one."
His highlight of a terrific 2021, was earning Australian Schoolboys selection. The Aussies didn't hit the field though, due to the ongoing Covid-19 pandemic.
The lock had a strong campaign at the Mendi Blackhawks, breaking into Townsville's Colts side, on the back of impressive performances for the under 18 team.
He'll don the green and black again this year despite spending pre-season with the Cowboys, as a part of North Queensland's Young Guns squad. Brief brushes with NRL stars have inspired him to chase his dream.
"It's a cool experience getting to bump shoulders with the big guys, which gives you a realisation that you're not that far away."
The teenager is currently in rehab after undergoing shoulder surgery. He's making the most of the club's superb facilities.
"I just stared lifting a fair bit of weight last week and I've started running, so yeah I'm on the mend. I should be back early in the season."
Luke's aiming to be fit for round two of the Hastings Deerings Colts competition, in early April.