U16s and U18s Teams Announced
Monday, January 17, 2022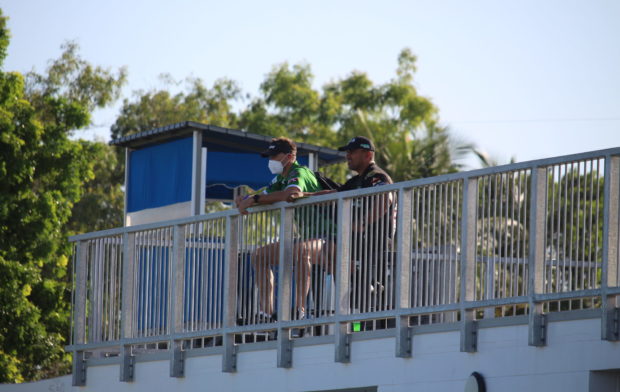 BLACKHAWKS MEDIA
Congratulations to the following players who have been selected for our Mendi Blackhawks U16s and U18s.
Thank you to everyone who attended the trials on the weekend, the standard of footy was very high and made the selectors job very difficult.
To those who haven't been named, please continue to work hard for your club🚁
2022 Mendi Blackhawks U16s
Amaziah Murgha
Archie Blacklock
Braith Dowson
Cohen Dittman
Cooper Pearson
Dylan Gourley
Elijah Tapau-Taylor
Hayde Munro
Iowani Cavuilati
Jay Webber
Jeffery Ross
Jesse Jenson
Kaiden Lahrs
Kayne Puaávase
Keelin Hookey
Kyhnaan Kennedy
Kynan Purdy
Lascolm Tugai
Logan Deininger-Brookes
Loranzo Fono
Marcus Bell
Marshall Scott
Nick Divljak
Oakland Stowers
Preston Cassidy
Richard Price
2022 Mendi Blackhawks U18s
Terell Anderson
Ma'taeo Benioni
Tremaine Body
Sean Bourke
Joseph Currie
Junior Daniels
Brodie Dineen
Reece Foley
Hoani Harris
Max Hayley
Elijah Joe
Wade Johnson
Hayden Lammon
Zac Lamont
Lachlan Lerch
Damon Marshall
Jerrimiah Matutia
Mahnihi Maurangi
Tekelu Mene
Jerramaine Nean
Tajshon Santo-Messa
Jamal Shibasaki
Elekana Suavai
Will Sullivan
Henry Teutau
Sione Tuitopou
Can all players selected please attend training at Jack Manski Oval, tomorrow Tuesday, January 18 4.30pm at Jack Manski Oval?