Nona Joins TAFE Queensland Mendi Blackhawks Graduate Program
Tuesday, November 16, 2021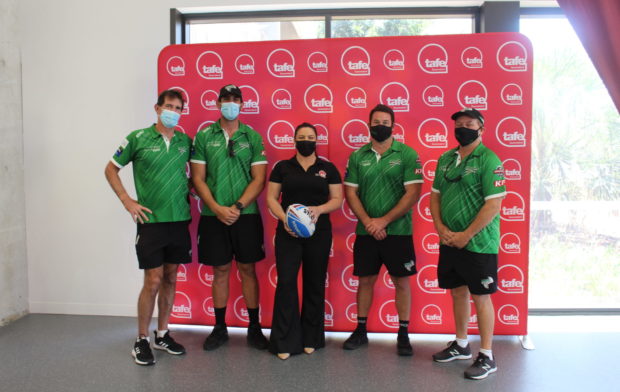 Mendi Blackhawks Welfare Officer Brendan Logan, S & C Coach Matthew Ham, TAFE Queensland Project Coordinator Jomi O'Connor Coach Aaron Payne and Football Operations Manager Adrian Thomson at the launch.  Photo Blackhawks Media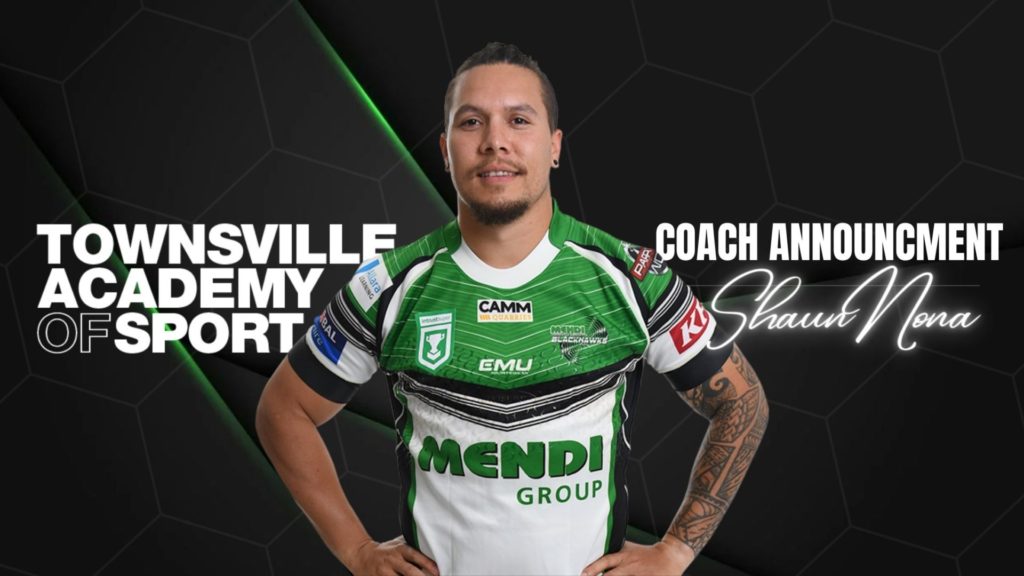 Mendi Blackhawks legend, Shaun Nona, has been named coach of the Townsville Academy of Sport Mendi Blackhawks Graduate Program.
The program is a post-secondary school athlete development pathway that promotes excellence by equipping up-and-coming regional rugby league players with the right tools to pursue success on and off the field. The Academy is designed for developing male and female players from the Townsville region who have completed high school.
With a career that has seen Shaun play over 100 ISC games across four clubs, plus a few seasons in the NSW competition, Shaun is primed to pass on his knowledge to our next generation of stars enrolled into the Academy.
"My first NRL club I was in a system with was Melbourne Storm and that was a big learning curve for myself, just how professional they are – I have never been in a full-time system before and it was a big shock to me personally, Nona said.
"Patience is mainly the key message I try to give those boys and girls that come through our system, don't try and rush where you are trying to get to"
Professional habits and skills are developed through a holistic, 2-day a week performance rugby league program delivered by Shaun and other professional staff, mirroring the training standards of an NRL or NRLW athlete. The training environment is designed to advance physical and mental threshold leading to improved performance and output.
In addition to the physical and mental components of the Academy, student athletes will also undertake athlete education workshops as well as complete the Certificate II in Sport Coaching SIS20319, NRL Community Coach and Foundation 1 Referee accreditations. All participants will also complete a certificate in an industry area of their choice with TAFE Queensland, ensuring quality career focused exit outcomes.
Like his Academy athletes, Shaun will also be hitting the books, studying the Certificate IV in Training and Assessment (TAE40116) at TAFE Queensland in 2022.
This innovative program is delivered in partnership with the Mendi Blackhawks and TAFE Queensland, emerging from similar model with the Northern Pride launched in 2021. Participants will also have the opportunity to undertake a training camp with student athletes from the Northern Pride and Mackay Cutters sister programs in 2022.
Is the program right for you? Find out more here: https://bit.ly/MendiBlackhawks