U21s Advance to the Grand Final
Saturday, October 2, 2021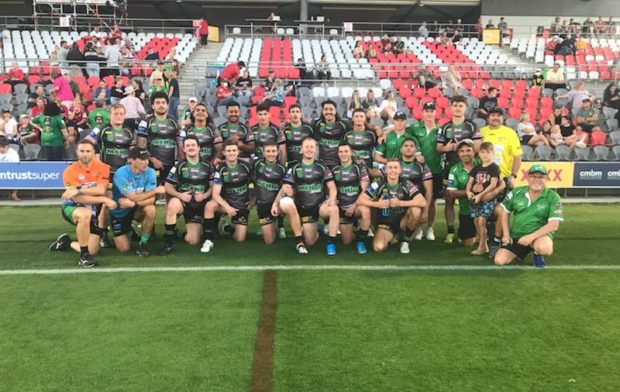 A hat-trick to Jesse Yallop saw the Mendi Blackhawks progress to the Hastings Deering Colts grand final. Photo Blackhawks Media
BLACKHAWKS & QRL MEDIA
The Mendi Blackhawks will be painting the town green and black after booking a place in the Hastings Deering Colts grand final this afternoon.
The team defeated the Sunshine Coast Falcons team 54-12 at Moreton Daily Stadium.
The grand final will be held next Sunday, October 10, 12:45pm at Moreton Daily Stadium, Redcliffe against Wynnum Manly.
A hat-trick to winger Jesse Yallop helped seal the win for the team with Zac Laybutt on fire with the boot kicking 9/10.
"It was really pleasing, obviously the 54 points was unexpected," Blackhawks coach David Elliott said after the game.
"I certainly didn't think we would win like that, but conceding 12 points, we have been strong defensively the last two weeks and we have always had a priority on that, so it was really pleasing that the boys could turn up for that."
MORE TO COME
Mend Blackhawks Tries:
Zachery McMinn 7′
Daniel Rigano 16′
Benn Campagnolo 26′
Jesse Yallop 32′
Jordan Lipp 41′
Jesse Yallop 46′
Cameron Bateup 57′
Jordan Lipp 65′
Jesse Yallop 76′
Conversions: Zac Laybutt 9/10
Sunshine Coast Falcos Tries:
Jack Aiken 10′
Jack Aiken 53′
 Converesions: Jai Smoothy 2/2