RD 16 Team Lists
Wednesday, September 1, 2021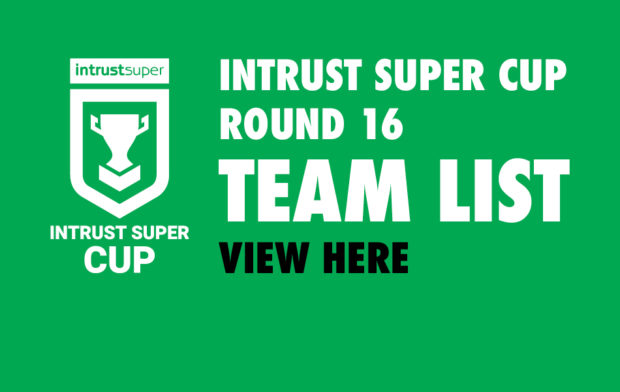 BLACKHAWKS MEDIA
We rewind back to Round 16 of the Intrust Super Cup this weekend when the Mendi Blackhawks head to Pizzey Park to take on the Tweed Seagulls for the second last game in the Intrust Super Cup and Hastings Deering Colts competitions.
The Intrust Super Cup gets behind the Men of League Foundation this weekend with all teams stepping out with fancy feet for a postponed Crazy Sock Round.
Both Mendi Blackhawks teams are coming off wins against Mackay in the last round and a win will secure a finals spot for the Mendi Blackhawks.
The Mendi Blackhawks remain in 6th position on the ladder with Tweed sitting one spot ahead in 5th position on the Intrust Super Cup ladder.
The Mendi Blackhawks U21s are currently sitting in 3rd position on the Hastings Deering Colts ladder, sitting just above Tweed, securing a spot in the finals.
Kick off for ISC is 2:10pm and will be broadcast live on Kayo and our U21s kick off at 12pm.
Thank you and good luck teams!
Team Lists:

Round 16 Intrust Super Cup
Mendi Blackhawks v Tweed Seagulls
Saturday August 4, 2:10pm LIVE ON KAYO!
Pizzey Park, Gold Coast
1 Jaelen Feeney
2 Michael Carroll
3 Michael Bell
4 Josh Hoffman
5 Kalifa Faifai-Loa
6 Kyle Laybutt
7 Shaun Nona
8 Joe Boyce
9 Josh Chudleigh
10 Sam Hoare (c)
11 Riley Price
12 Patrick Kaufusi
13 Corey Jensen
Int
15 Bacho Salam
16 Tom Hancock
17 Kieran Quabba
22 Sione Lousi
18 Sam Muphy
Coach: Aaron Payne

Round 13 Hastings Deering Colts
Mendi Blackhawks v Tweed Seagulls
Saturday August 4, 12pm
Pizzey Park, Gold Coast
1 Dylan White
2 Jesse Yallop
3 Zac Laybutt
4 Jordan Lipp
5 Zinzaan Martin
6 Jake Bourke
7 Aaron Moore
8 Hamilton Taia
9 Curtis Dempsey (c)
10 Adam Mitchell
11 Jake Mara
12 Benn Campagnolo
13 Tyson Chase
Int
14 Mitch Fogarty
15 Zac McMinn
16 Tomas Chester
17 Cameron Bateup
18 Phillip Musumeci
19 Ethan Hagarty
Coach: Dave Elliott
Good luck teams! 🍀