RD 11: Teams Named
Wednesday, June 16, 2021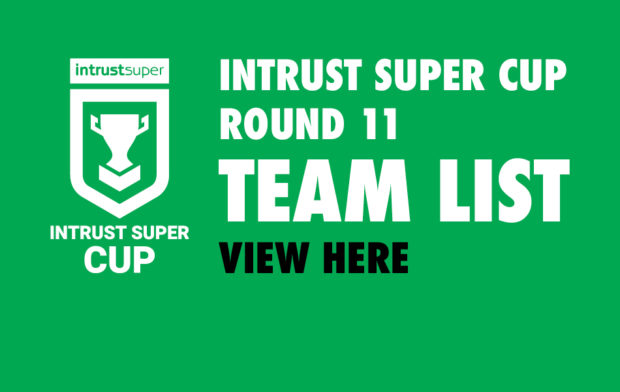 BLACKHAWKS MEDIA
A chance to cement a place in the top eight is on the line this weekend when the Townsville & Districts Mendi Blackhawks take on the Sunshine Coast Falcons at the Sunshine Coast Stadium.
Both teams currently sit on 10 points, with for and against giving the Mendi Blackhawks the 8th spot.
The Mendi Blackhawks U21s face off against the Brisbane Tigers at Jack Manski Oval this Saturday.
The team is currently sitting 3rd on the Hastings Deering Colts ladder, with the Tigers one win ahead in second position.
Both teams kick off at 2pm.
PREVIEW BY QRL MEDIA
These two sides last met in back in Round 5 in Townsville where the Falcons outclassed the Blackhawks to win 24-16.
Sunshine Coast have won three of the last four games; however, Townsville have won two of the last three games between these two sides at Sunshine Coast Stadium.
Mendi Blackhawks forward Corey Jensen moves equal with former half Michael Parker-Walshe on 75 appearances – the most for the club.
Townsville journeymen Shaun Nona (180) and Kalifa Faifai Loa (170) have moved to fourth and fifth respectively in the club's top point-scorer list. Nona only requires 11 points to overtake North Queensland flyer Kyle Feldt (190) to move to third.
Nona and Carlin Anderson now both have 758 Cup points; Nona in 123 games and Anderson in 119.
Team Lists:

Round 11 Intrust Super Cup
Mendi Blackhawks V SC Falcons
Saturday June 19, 2pm
Sunshine Coast Stadium
1 Jaelen Feeney
2 Michael Carroll
3 Luke Geary
4 Bacho Salam
5 Kalifa Faifai-Loa
6 Shaun Nona
7 Aaron Moore
8 Joe Boyce
9 Josh Chudleigh
10 Sam Hoare (c)
11 Nathan Barrett
12 Patrick Kaufusi
13 Jordan Kenworthy
Int
15 Sam Martin-Savage
16 Sam Murphy
17 Kieran Quabba
22 Sione Lousi
Coach: Aaron Payne

Round 9 Hastings Deering Colts
Mendi Blackhawks V Brisbane Tigers
Saturday June 19, 2pm
Jack Manski Oval
1 Dylan White
2 Benn Campagnolo
3 Zac Laybutt
4 Jordan Lipp
5 Jesse Yallop
6 Jake Bourke
7 Tareq Parter
8 Tyson Chase
9 Mitch Fogarty
10 Cameron Bateup
11 Joey Jensen
12 Hamilton Taia
13 Jacson Lott
Int
14 Curtis Dempsey (c)
15 Tai Laidlow
16 Jacob Taia
22 Kaelin Kerekere
18 Maletino Lafago
Coach: Dave Elliott
Good luck teams! 🍀