RD5: Teams Named
Thursday, April 22, 2021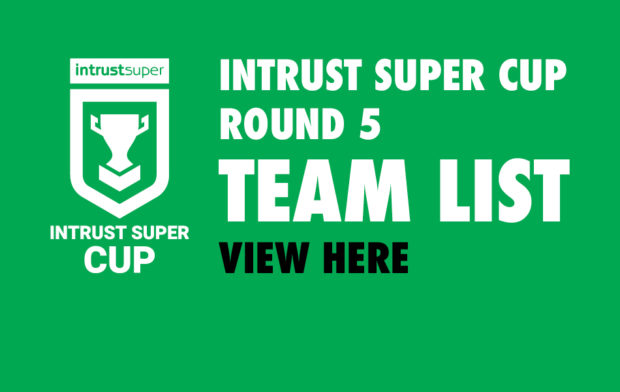 BLACKHAWKS MEDIA
It's the ANZAC Round round this weekend when we host the Sunshine Coast Falcons at home.
Please remember that it is ANZAC day and even though the first game starts at 12pm, we are unable to open the bars and Club until 1pm, canteen can open at 11am.
Our Mendi Blackhawks U21s kick off the day with their first game at home of 2021 at 12pm.
After the 21s we are hosting our first ever Gold Stars game against the  Tweed Seagulls in the BHP Premiership, kicking off at 2pm.
4pm is the Intrust Super Cup game, where both teams are looking to bounce back after previous round losses.
Entry is FREE for all Defence Force Personnel, please bring your ID.

Round 5 Intrust Super Cup
Mendi Blackhawks V Sunshine Coast Falcons
Jack Manski Oval, 4pm
1 Josh Hoffman
2 Michael Carroll
3 Daejarn Asi
4 Esan Marsters
5 Carlin Anderson
6 Kyle Laybutt
7 Jaelen Feeney
8 Joe Boyce
9 Josh Chudleigh
10 Sam Hoare (c)
11 Nathan Barrett
12 Riley Price
13 Thomas Gilbert
Int
16 Jordan Kenworthy
17 Griffin Neame
22 Sione Lousi
24 Shaun Nona
Coach: Aaron Payne

Round 3 Hastings Deering Colts
Mendi Blackhawks V Sunshine Coast Falcons
Jack Manski Oval, 12pm
1 Dylan White
2 Ethan Hagarty
3 Benn Campagnolo
4 Jordan Lipp
5 Ty Everett
6 Jake Bourke
7 Aaron Moore
8 Kaelin Kerekere
9 Curtis Dempsey (c)
10 Hamilton Taia
11 Joey Jensen
12 Tyson Chase
13 Jacson Lott
Int
14 Mitch Fogarty
15 Zach McMinn
16 Tai Laidlow
17 Maletino Lafoga
18 Jesse Yallop
Coach: Dave Elliott
SEMI-FINAL LIVE STREAMED!

Auswide Bank Mal Meninga Cup U18s
Mendi Blackhawks V CQ Capras
BMD Kougari Oval, 3pm
1 Ragsy Wavik
2 Jordan Davies
3 Xavier Chatfield-Mooka
4 Dudley Dotoi
5 Cathane Hill
6 Harley Taylor
7 Thomas Duffy
8 Cruz Smith
9 Ethan Roberts
10 Damon Marshall
11 Mia Pua'avase
12 Will Latu
13 Luke Jack (c)
Int
14 Maverick Pegoraro
15 Sean Bourke
16 Arama Kite
17 Trey Valentine
Coach: Steve Sheppard
Good luck teams! 🍀