Redemption Fuelling Cutters Against Mendi Blackhawks
Thursday, March 25, 2021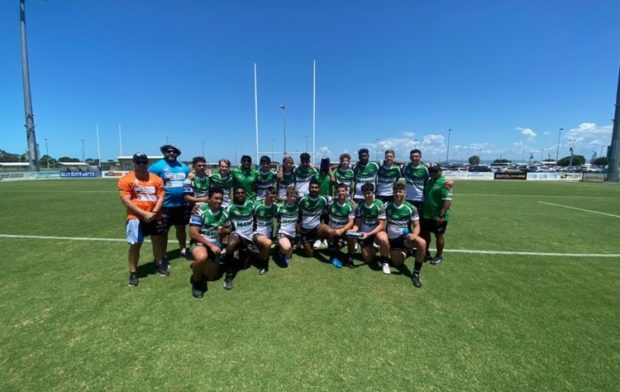 Lachlan Prince, Thu 25 Mar 2021
Mackay Cutters' Cyril Connell Challenge side will, this weekend, be keen to make amends for their nail-biting loss against the Townsville Mendi Blackhawks back in Round 1.
Mendi Blackhawks coach Nathan Norford identified that Mackay would be keen to spoil the party of their first home game and would have revenge fresh on their minds.
"We are happy with the start [to the season], but Mackay get a redemption shot and I'm sure they'll be hungry for a win, so we need to be on our game, especially at home," Norford said.
"It's our first opportunity to play in front of our family and friends, so hopefully the boys can stand up and do the job."
Cutters coach John Mulherin said the narrow loss hasn't dampened confidence and he believed that with some improvements in key areas, his side could definitely get the win.
"I think our goal line defence needs to be a bit better, just getting up a bit quicker," Mulherin said.
"Blackhawks have a couple of big boys who we need to stop getting momentum and disrupt their ball control."
While there had been positives out of the undefeated start to the season, Norford believed his side needed to be continually improving in order to be successful in the future.
"Being able to repel them multiple times [in Round 1 was great] and they are a quality opposition, so if we aren't on our game, they can put on some points pretty easily," Norford said.
"It's a learning curve for the boys to develop their game management skills for when they need to put the foot down and when they need to grind it out.
"That's probably where we are looking for improvement," Norford said.
Mulherin identified some simple, yet crucial factors that would inevitably decide the outcome of the game.
"Whoever controls the ball, controls the game," Mulherin said.
"I think at this age though, we do see a lot of high scoring games, but I do think whoever controls that ball will be better for it."
Norford explained that his whole squad would need to stand up if they were to go three from three this weekend.
"We've had the week off and a chance to freshen up, so now it's time to grit our teeth and rip in," Norford said.
Mulherin had a similar sentiment, stating that a win for his side wouldn't come off the back off individual performances, but rather from a collective team performance.
The Round 4 game between the Mendi Blackhawks and Cutters will kick off at 11.30am on Saturday at Jack Manski Oval. All other teams have a bye this weekend.