2021 Mendi Blackhawks Corporate Launch
Monday, March 15, 2021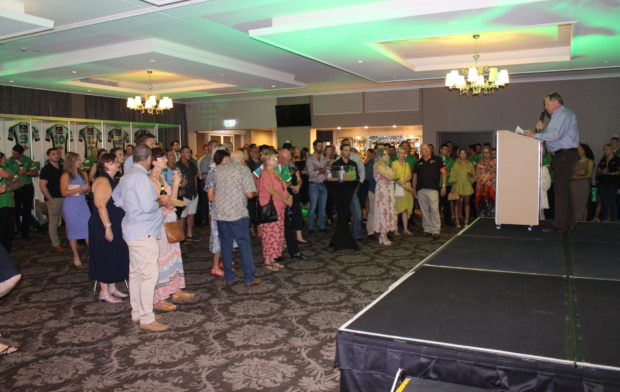 2021 Mendi Blackhawks Corporate Launch.  Photo Blackhawks Media
BLACKHAWKS MEDIA
The Mendi Blackhawks 2021 season was officially launched in style on Friday night with players, staff, board and sponsors attending Brothers Leagues Club.
The crowd cheered when Coach of the Mendi Blackhawks Aaron Payne announced that Pre-Season was officially over, and gave thanks to his players for sticking by after last season was cancelled after round 1 due to COVID-19.
Also on the night was 2021 jersey sponsor announcement.  Themed as a dressing room, each jersey sponsor was called to meet their corresponding player in their locker.
Round 1 kicks off this weekend with the Mendi Blackhawks travelling to Ipswich this Saturday.  Kick off is 5pm.