A Look Back Through the Volts
Friday, February 12, 2021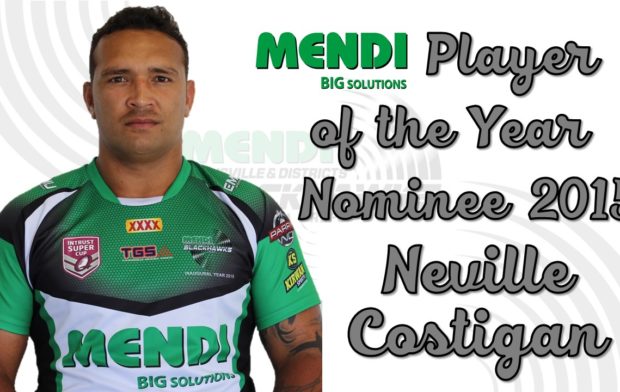 BLACKHAWKS MEDIA
As the start of Season 2021 gets closer, let us take a look back through our Volts at our 2015 "Mendi Player of the Year", Neville Costigan.
(Click to Play Video)
2015 Neville Costigan Player of the Year
Neville played every game in our 2015 Inaugural Season and was best known for his big hits, including one against Redcliffe, in which he scores a try and features on his highlights clip.
Neville's impressive representative career saw him play six games for QLD in the State of Origin and for his birth country PNG.
NRL Games
Brisbane Broncos – 45
Canberra Raiders – 25
St George Illawarra – 42
Newcastle Knights – 57
Hull Kingston Rovers (UK) – 24