Mendi Blackhawks Unveil New Dressing Room Extension
Tuesday, September 15, 2020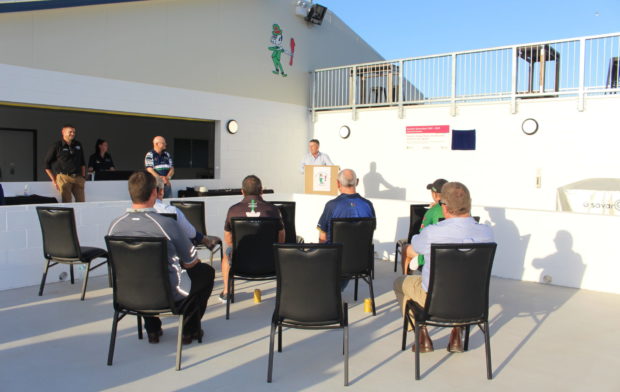 BLACKHAWKS MEDIA
Brothers Leagues Club have officially unveiled their new dressing room extensions today at Jack Manski Oval, with a cutting of a ribbon from Labor member for Thuringowa, Aaron Harper.
CEO Justin Wilkins said the new state of the art facilities are thanks to the Queensland State Governments, Active Community Infrastructure Program.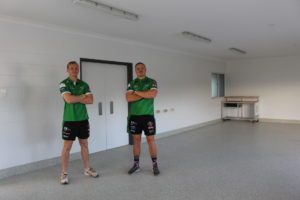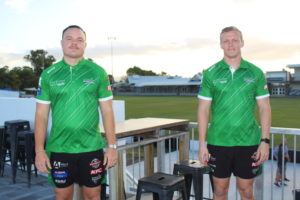 Jaelen Feeney and Kyle Laybutt checking out the new facilities at Jack Manski Oval.  Photo Blackhawks Media
"We have had two previous unsuccessful applications, so when we received the call that we were successful this time round, we were stoked," Wilkins said.
"We were quickly outgrowing our current facilities here, with the amount of football that gets played,"
"And we needed our facilities to expand and accommodate for this growth, especially for junior, school and female players."
"The increase of female players has been incredible and we need to be able to offer them suitable facilities."
The dressing rooms will consist of a full length dressing room, with up to date medical amenities, including a room for the doctor, physio and trainers, as well as male and female showers and toilets.
They have also made use of the roof, converting it to a fully functional viewing deck.
"We want the Mendi Blackhawks and all Brothers teams to be professional on and off the field, and want to give them every opportunity to do this with these new dressing rooms."