2020 Mendi Blackhawks Season Over
Monday, March 30, 2020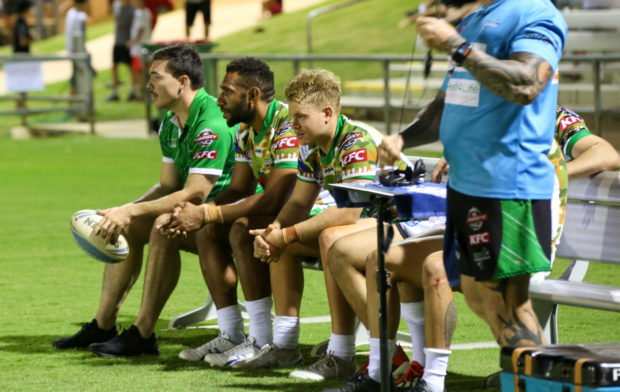 Season 2020 is officially over for the Mendi Blackhawks.  Photo QRL Media
BLACKHAWKS MEDIA
It was short, but sweet, the 2020 Mendi Blackhawks competition football is over after just one round of competition.
After news of increasing numbers of COVID-19 cases, Mendi Blackhawks Football Operations Manager Adrian Thomson said that the club was instructed by the QRL at a meeting last Friday that the 4 state-wide competitions will be shutting down.
"While it's disappointing the state competitions are over for this year, it's important that we all play our part in stopping the spread," Thomson said.
"Everyone here is doing their bit to help the situation."
"No-one has been through anything like this before and if we do everything right, hopefully we won't have to go through anything like this again."
"We want to let all of our sponsors, members and the entire community know, that we will do everything we can to get our players back on the field."
"All of our players have been given individual Strength and Conditioning programs to complete at home,"
"So once this is over, we will be ready to get straight back into it."