U20's Commence Training for Season 2020
Monday, December 9, 2019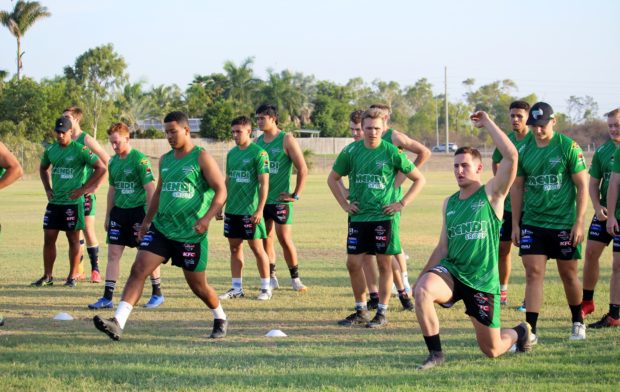 BLACKHAWKS MEDIA
There has been high-fives all round as the Mendi Blackhawks Under 20's commenced pre-season for the 2020 Hastings Deering Colts competition.
Coach Dave Elliott has been happy with the teams initial testings and said the boys have started off on a really good step.
"They have come in excited and eager to go," Elliott said.
"Their positive attitude rubs off on everyone, including staff."
"Testing times have been good, and they know that this is a really good opportunity for them to really improve themselves as players."
"It's also been exciting to see the local boys that we have invited in to train, and what they add to the group."
The team breaks for two weeks over Christmas, and Elliott said it will be a good opportunity for them to rest and prepare for the next stage leading into the 2020 season.
"The boys have been working really hard and doing a really good job so far," Elliott said.
"Our Strength and conditioning coach Jason Tassell has a great program for the boys, and will make sure they come back ready to go after Christmas."
"Our aim is to bring out the best in each player and make them understand what they are capable of."
"They know that training will increase in intensity after Christmas and our expectations from them will also increase."
"Pre-season is designed to be a tough period mentally and physically and the players will need to come back after Christmas looking to pick up where they left off."