U18's & U20's Teams Named for 2020
Friday, October 4, 2019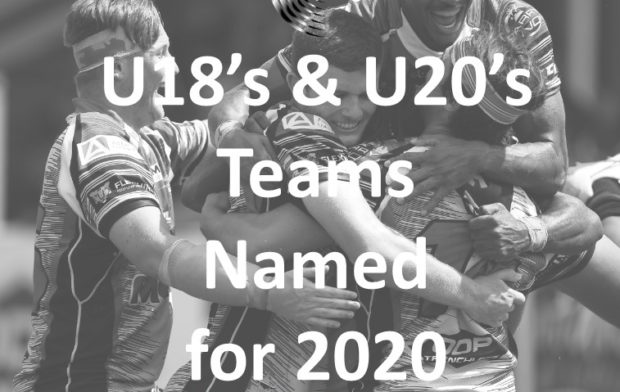 Congratulations to the following players selected for the Mendi Blackhawks U18's and U20's in 2020:
Under 18's (alphabetical order)
Haydn Andrews
Tyreice Baira-Gela
Jake Bourke
Abai Chatfield-Mooka
Thomas Duffy
Clay George
Tyrone Gunn-James
Tai-Reece Hill
Luke Jack
Isiah Kawane
Tyler Kirkwood
Tai Laidlow
Kmani Levi
Zack Lowe
Adam Mitchell
Jeremiah Nanai
Jackson O'Grady
Te Urewera Potini
Ethan Roberts
Joseph Ross
Josiah Setiu
Jacob Taia
Isaiah Vailalo
Tyreece Woods
Jesse Yallop
Coach: Matthew Bowen
Orientation afternoon will take place at Brothers Leagues Club 5.30pm Monday, 25 November.  All parents/guardians are asked to be present.
Under 20's (alphabetical order)
Dean Barnes
Cameron Bateup
Daniel Buckland
Thomas Casey
Tomas Chester
Curtis Dempsey
Ty Everett
Mitch Fogarty
Ethan Hagarty
Joey Jensen
Jack Johnson
Kaelin KereKere
Vaughn Kim
Jake Mara
ZinZaan Martin
Aaron Moore
Phillip Musumeci
Caleb Noah
Steven Numambo
Michael O'Brien
Tareq Parter
Riley Price
Daniel Rigano
Kia Ryder
Brad Schneider
Hamilton Taia
Ethan Targett
Adrian Trevilyan
Keanu Wainohu
Dylan White
Coach: Dave Elliott
Training times and date will be emailed to squad members at a later date.