Semi Final Week 1 Results
Sunday, September 8, 2019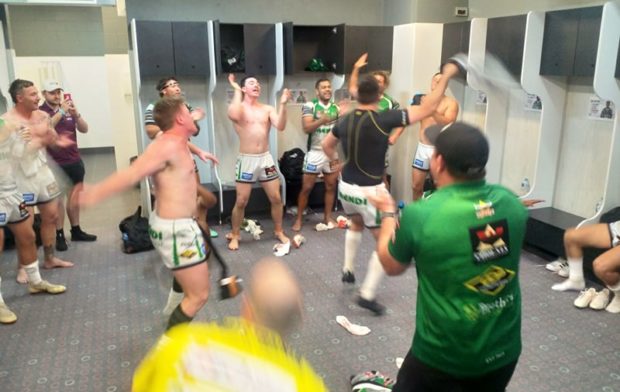 BLACKHAWKS MEDIA
The Townsville & Districts Mendi Blackhawks will play at home in a fortnight, earning next weekend off, after a 20-12 win against the Sunshine Coast Falcons this afternoon.
The 4th spot Mendi Blackhawks scored 4 tries to 2 against the Minor premiers.
It was a try each to the Nathan's, Traill first followed by Barrett then a double to Jaelen Feeney sealed the win.
Earlier in the day, the Mendi Blackhawks U20's fell short to the Sunshine Coast Falcons 24-4.
As the team finished first, they play a second week of semi-finals next weekend.  Game times will be confirmed.
Full match reports to come.
Mendi Blackhawks Try Scorers
Nathan Traill 2′
Nathan Barrett 19′
Jaelen Feeney 33′
Jaelen Feeney 67′
Conversions
Shaun Nona 2/4