BID NOW For 2019 Mendi Blackhawks "Country Week" Jersey
Friday, July 19, 2019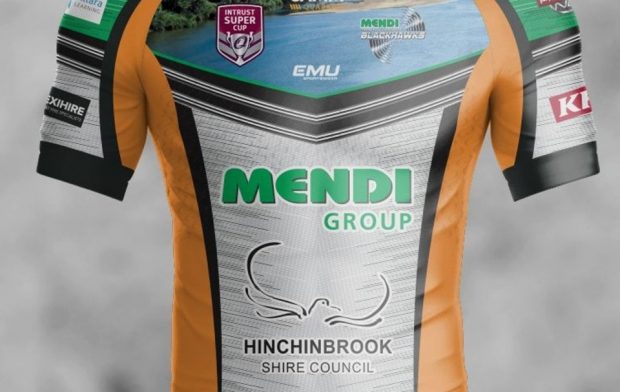 BID NOW!!!!!!!! PLAYERS NAMES BELOW! 
Here is your chance to own one of the unique signed match jerseys, worn by the Mendi Blackhawks in the Intrust Super Cup "Get in the Game Country WEEK" round!!

Herbert River Crushers are excited to host the game between the Townsville Mendi Blackhawks & the Burleigh Bears at A.R. "Artie" Gofton Oval, Ingham this Sunday at 2pm.
The Intrust Super Cup is the top level of rugby league in Queensland and it promises to be an epic clash.
The Mendi Blackhawks are hot on the heels of the second placed Bears and the team will include local junior Kieran Quabba, which will be a welcome sight for our community.
Auction is open NOW!!  Don't miss your opportunity to own a very unique piece of footy memorabilia!
#16- Crushers Own Kieran Quabba
#1- Nathan Traill
#3- Bacho Salam
#4- Kyle Laybutt
#5- Kalifa Faifai Loa
#6- Jaeleen Feeney
#7- Shaun Nona
#8- Joe Boyce
#9- Josh Chudleigh
#10- Corey Jensen
#11- Jake Marketo
#12- Temone Power
#13- Tom Gilbert
Good luck!!