Hamiso Tabuai–Fidow Named In QLD U18's Team
Monday, May 27, 2019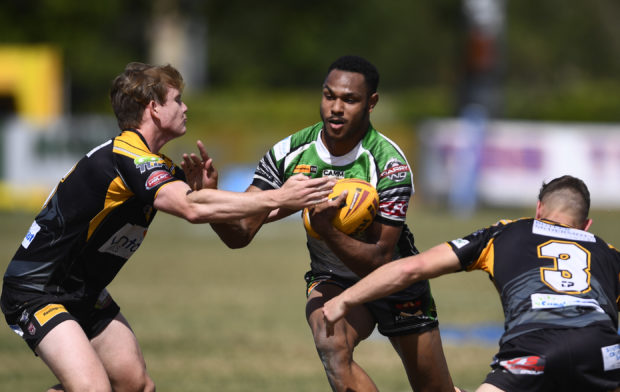 Hamiso Tabuai-Fidow has been named in the QLD U18's. Photo QRL Media
QRL Media
The QRL is pleased to announce the Queensland Under 18 team to play New South Wales in the annual interstate clash at Suncorp Stadium.
Coach Kurt Richards and his players will assemble in Brisbane this Thursday to begin preparations for the June 5 clash, which will be played before the opening match of the Holden State of Origin series.
Queensland's next generation of emerging talent will run against the Maroons Origin team on Friday.
Nine clubs from the Auswide Bank Mal Meninga Cup are represented in this year's team.
Congratulations Hamiso!
Queensland Under 18s
Xavier Coates – Tweed Seagulls
Juwan Compain – Tweed Seagulls
Harrison Graham – Wynnum Manly Seagulls
Reece Hoffman – Wynnum Manly Seagulls
Jack Howarth – Easts Tigers
Joshua James – Norths Devils
Alofiana Khan-Pereira – Burleigh Bears
Trent Loiero – Sunshine Coast Falcons
Jack Martin – Ipswich Jets
Fanitesi Niu – Souths Logan Magpies
Brendan Piakura – Tweed Seagulls
Tristan Powell – Burleigh Bears
Jake Simpkin – Wynnum Manly Seagulls
Hamiso Tabuai–Fidow – Townsville Blackhawks
Carsil Vaikai – Tweed Seagulls
Sam Walker – Ipswich Jets
Reece Walsh – Tweed Seagulls
18th man: Toby Sexton – Tweed Seagulls
Coach: Kurt Richards