Kick for the Car
Thursday, March 7, 2019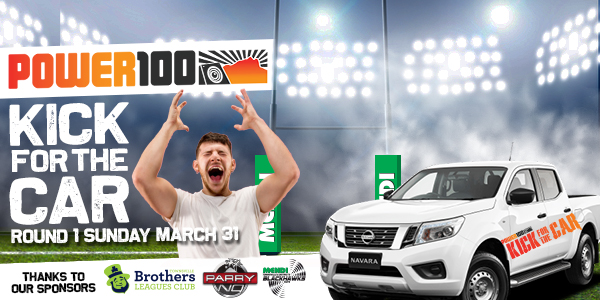 Want to win a car at our first home game?!
How does a brand new Nissan Navara STX sound…? Bloody brilliant doesn't it?
For the month of March, we will be giving you the chance to shortlist yourself to Kick For The Car to WIN IT!
All you have to do it keep an ear out for the refs whistle each weekday on Power100, be the first caller through and you will be on the shortlist to become a lucky finalist to kick to win!
Once shortlisted, you will attend the Mendi Blackhawks first home game of the season, and Power100 will draw one of you to Kick For The Car!
POWER100's Kick For The Car, all thanks to Parry NQ, Brothers Leagues Club and the Mendi Blackhawks.