U18's Trial Game
Friday, February 15, 2019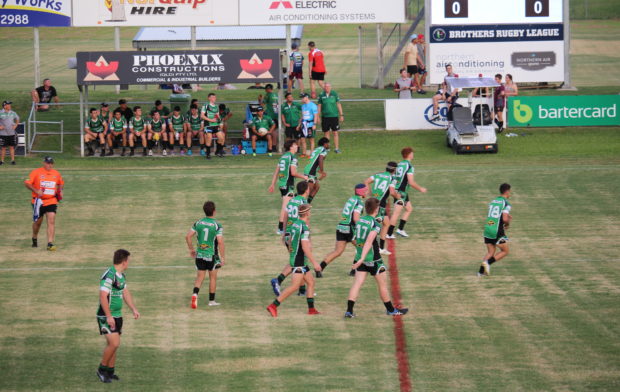 https://www.townsvillebulletin.com.au/sport/young-blackhawks-prove-too-strong/news-story/ef8f64d263348aa6409e88468eaa76d6
THE Townsville Mendi Blackhawks got their pre-season back on track last night as the club's Under-18s team flexed its muscles against Brothers' Under-19 outfit.
The game was also Matty Bowen's first in charge of the young Mendi Blackhawks, who scored a number of tries against a Brothers' outfit that had little opportunity to train during the region's one-in-500 year weather event.
"It was more a heavy opposed session more than anything else," Mendi Blackhawks Football Operations Manager Adrian 'Happy' Thomson said.
"Our blokes were very fit and scored a few tries, but Brothers haven't had much in the way of preparation.
"It was a game our blokes needed and Matty (Bowen) would have been happy with what he saw from them."
The young Mendi Blackhawks play their next trial against the Northern Pride in Cairns on February 23.
The Mendi Blackhawks' Queensland Cup squad, which had its opening trial cancelled last weekend, will begin it's pre-season in Cairns, also on February 23.