Hard Work Pays Off For Local League Player
Thursday, January 24, 2019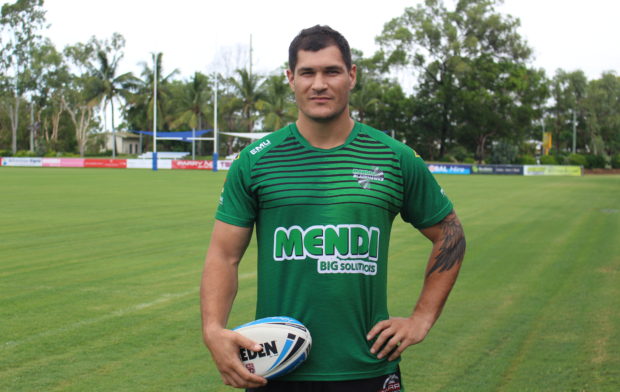 Chippie Korostchuk signs with the Mendi Blackhawks.  Photo Blackhawks Media
BLACKHAWKS MEDIA
A standout season in the Townsville & Districts Rugby League, has earnt New Zealand born Chippie Korostchuk a 12-month contract with the Mendi Blackhawks.
In one year, Korostchuk, who captained local club Western Lions, was selected for the QLD Rangers, the NQ Marlins and through his grandmother's Polish heritage, Korostchuk was also selected to Captain Poland in the Emerging Nationals World Cup last October.
They were undefeated in their tier.
Coach of the Mendi Blackhawks Aaron Payne said it was an easy decision to sign Korostchuk.
"Chippie was definitely one of the in-form local players of 2018," Payne said.
"Our club is designed for players like him, who are playing well in local league and we are able offer him an opportunity to progress his game to the next level."
"Chippie had the desire to do this, and definitely deserved an opportunity."
"He has been one of our best trainers during pre-season and has given himself a really good chance to do well this year."
The 29-year old project manager was selected as a Junior Kiwi in 2007, before signing with the inaugural North Queensland Cowboys under 20's in 2008/09.
After taking a 2-year break from rugby league to concentrate on work, Korostchuk returned to Western Lions, captaining the team for 3 years and playing finals footy.
"At the start of last year, I didn't have any goals, I just wanted to keep enjoying playing," Korostchuk said.
"But once I got selected for rep footy and being around some of the boys, it gave me the motivation to strive harder and challenge myself."
"I feel like I had a good pre-season, so it was nice to be rewarded with a contract with the Mendi Blackhawks."
"Everyone here knows what their job is, and I am learning something new every day,"
"My goal is to debut for Mendi Blackhawks this year, but at the moment I will keep enjoying playing and see what happens from there."
Korostchuk is also hopeful to be selected for Poland again to play in an exhibition match later in the year.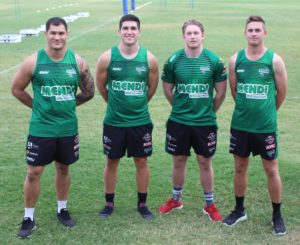 Chippie Korostchuk, Cody Maughan, Ryan Lloyd and Nathan Trail all local Townsville players rewarded with Mendi Blackhawks contracts for outstanding performances in 2018.  Photo Blackhawks Media