Mendi Blackhawks Soar Over Townsville
Tuesday, December 11, 2018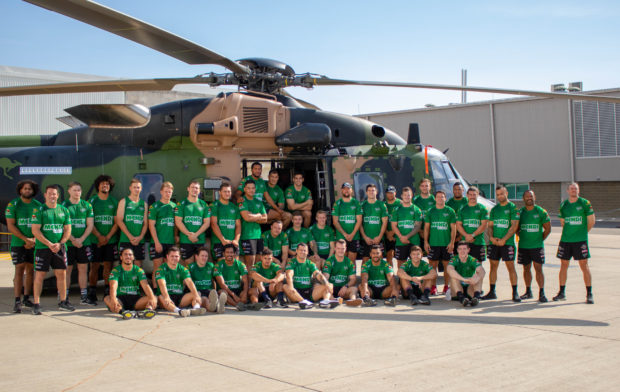 The Mendi Blackhawks preparing for take off. Photo Blackhawks Media
BLACKHAWKS MEDIA
The Mendi Blackhawks were treated to a special helicopter flight on the weekend, thanks to the 5th Aviation Regiment, Townsville.
Players and staff took to the skies over Townsville in a Chinook and a MRH90, a first-time experience for most.
The flights were organised by Terry Hangan, WO1 from the RSM 5 Avn Regt, further strengthening the affiliation between the Mendi Blackhawks and the Australia Army, and supporting the Community Engagement Program.
"Being a garrison town and named after the Black Hawk helicopter, it's important for us to maintain a strong relationship with the Australian Army, through the 5th Aviation, Townsville," Mendi Blackhawks Football Operations Adrian Thomson said.
"Each year we have an ANZAC Day game, and we make sure they have an important role on this day."
"We are committed to strengthening the partnership, and events like this really help."
"The players and staff loved it."
"We want to thank the 5th Aviation Regiment for organising this and look forward to working together more often."