Mendi Blackhawks Bowled Over with Special Guests
Tuesday, December 4, 2018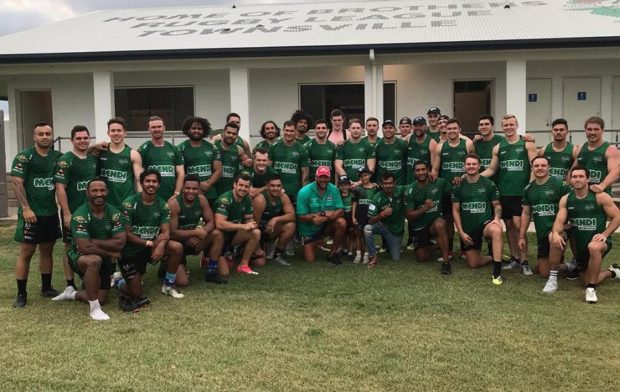 Mendi Blackhawks with International Cricketers, Andrew Symonds and Yuzvendra Chahal.
BLACKHAWKS MEDIA
The Townsville & Districts Mendi Blackhawks had a couple of very special guests at training yesterday.
Andrew Symonds, his gorgeous kids, and Indian International Cricketer Yuzvendra Chahal.
The team enjoyed speaking with the legendary cricketers before training, with most wanting to talk cricket!
Chahal even left training wearing a Mendi Blackhawks polo, along with Will and Chloe, Symonds children.
Thanks for the visit guys! We hope you come back soon!