More Payne, More Gain
Friday, September 28, 2018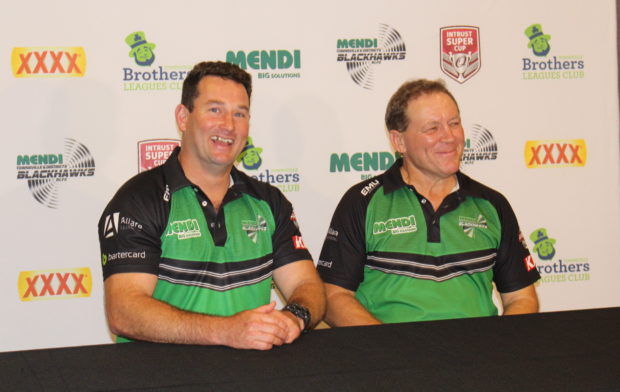 Congratulations Aaron Payne, who today was appointed Head Coach of the Mendi Blackhawks.  Blackhawks Media
BLACKHAWKS MEDIA
The Townsville & Districts Mendi Blackhawks are excited to announce Aaron Payne as new head coach for their 2019 Intrust Super Cup Season, on a two year contract.
Payne has an impressive Rugby League resume playing 219 NRL games for the North Queensland Toyota Cowboys, including being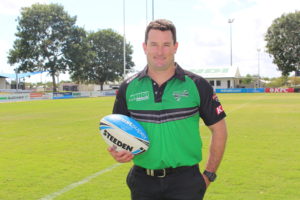 a member of the 2005 Grand Final Team. He is a Cowboys Life Member and in recent times has been a crucial member of the coaching staff as NYC and Academy coach.
Mendi Blackhawks Football Operations Manager, Adrian Thomson, said Payne ticked all the box's in what the club was searching for.
"Aaron is local junior, born and bred in Townsville and played all of his football career here," Thomson said.
"We had some really good applicants, but what stood out for Aaron, was his local knowledge of Rugby League in the Townsville district and our footprint."
"He had a really successful couple of years as coach of the Cowboys NYC and we want him to bring that to the Mendi Blackhawks."
"We believe Aaron is the right choice to take us forward as our head coach."
A regular at Mendi Blackhawks home games, Payne said he was already looking forward to the new challenge.
"I'm really excited to start with the Mendi Blackhawks," Payne said.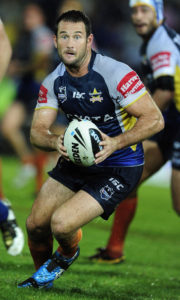 "This is a fantastic opportunity for me to be involved with a very professional organisation and to coach my own team again."
"I never use to look forward to pre-season, but as a coach I can't wait to get started."
Payne's appointment has the full support of the Cowboys.
"This is great news for Aaron as he continues his coaching journey and good news for the Cowboys to have one of our life members coach one of our affiliated clubs," Director of Football Peter Parr said.
"Aaron has been a wonderful contributor to the club for many years, firstly as one of our best players and then as a successful NYC and Academy coach,"
"Aaron has been with the Cowboys his whole adult life, so we will miss having him around."
"But it will be good for him, and especially good for the Mendi Blackhawks."