RD 20: Mendi Blackhawks Team Lists
Wednesday, July 25, 2018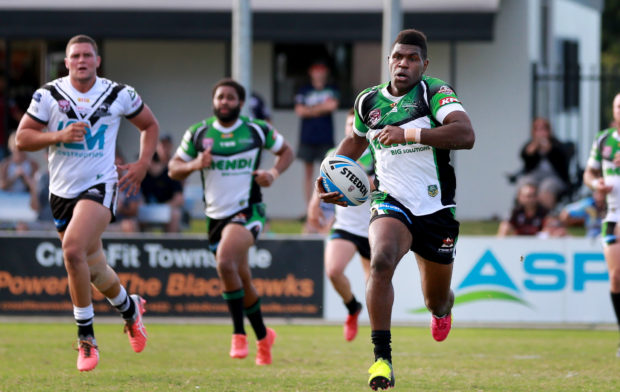 2017, Round 10 Jonathan Reuben makes a break during the Mendi Blackhawks game against Souths.  Photo Alix Sweeney.
This week, both Mendi Blackhawks teams travel down to Davies Park to take on the Souths Logan Magpies.
Under 20's kick off at 1.20pm followed by the Intrust Super Cup game at 3pm.
Both teams need wins to stay on top of the ladders and with only 5 games remaining in the regular season, every game is crucial.
Good luck to both teams!

Mendi Blackhawks V Souths Logan Mapgies
Sunday, July 29  

Kick Off:

 3pm


Venue:

 Davies Park 
1.   Carlin ANDERSON
2.   Jonathon REUBEN
3.   Shaun HUDSON
4.   Levi DODD
5.   Kalifa FAIFAI-LOA
6.   Zach DOCKAR-CLAY
7.   Jaelen FEENEY
8.   Frank MOLO
9.   Krys FREEMAN
10. Rod GRIFFIN
11. Jake MARKETO (c)
12. Temone POWER
13. Joe BOYCE
14. Daniel BEASLEY
15. Brenden SANTI
16. Andrew DAVEY
22. Sione LOUSI
COACH: KRISTIAN WOOLF
* Team to be confirmed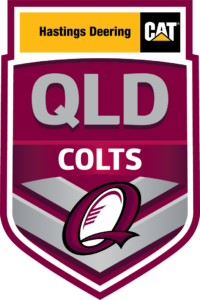 UNDER 20'S
Mendi Blackhawks V Souths Logan Magpies
Sunday, July 29  

Kick Off:

 1.20pm 


Venue:

 Davies Park 
1 Michael Carroll
2 James Conroy
3 Thomas McCagh
4 Lachlan La Rosa
5 Jake Riley
6 Samuel Martin Savage (c)
7 Adam Cook
8 Jayden Stephens
9 Curtis Dempsey
10 Logan Bayliss Brow
11 Campbell Duffy
12 Nathan Barrett
13 Tom Gilbert
14 Enemarki Shibasaki
15 Jack Althaus
16 Ben Condon
17 William Fox
COACH: DAVID TANGATA-TOA
* Team to be confirmed