Beasley Returns To Blackhawks
Monday, July 16, 2018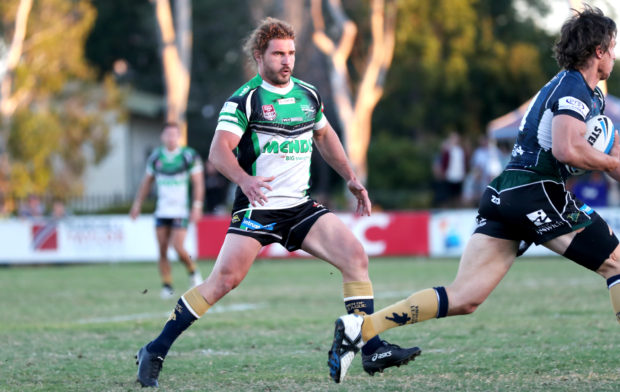 Daniel Beasley has returned to the Townsville Mendi Blackhawks after spending 12 months with French Rugby League team Albi Tigers. Photo: Alix Sweeney
Blackhawks Media
Inaugural Townsville and Districts Mendi Blackhawks player and former captain Daniel Beasley has returned to Townsville after a season in the French top Elite 1 competition, with the Albi Tigers.
The Tigers made the semi finals, but were knocked out in the first round, beaten by Lézignan 28-24.
Beasley said he enjoyed the experience but is happy to be back home.
"When I was overseas it reinforced that the Mendi Blackhawks is where my heart is, it's where I'm most happy playing Rugby League," Beasley said.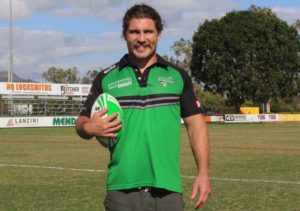 "I've been following them while overseas, and what has impressed me the most is the teams ability not to conceive points,"
"There has been some quality efforts in games that have been tight, but the boys have put themselves in a good position,"
Beasley made his return to the team on Saturday, for their win over the Ipswich Jets, coming off the bench with 23 tackles in 38 minutes played.
"I really enjoyed being back out there on the weekend and can't wait to see what the rest of the season brings us."
Beasley said the trip has given him even more of a hunger to win a maiden grand final.
"To win a grand final with the club would be the ultimate," Beasley said.
"I'll play or do whatever Woolfy, (Coach Kristian Woolf) asks me to do for the team,"
"Hopefully I can add a little bit to what the team have already put on the field."
When not on the field in France, Beasley spent his time off hiking the countryside and sampling the local delicacies.
"I ate everything wherever I went," Beasley said.
"Snails, frogs legs, whatever the locals ate, I gave it a crack too."
"It was definitely an experience,"
"There was plenty of ups and downs, but it was something I always wanted to do, and I'm glad I did it."
The Mendi Blackhawks next game is this Sunday in Hughenden for the Intrust Super Cup Country Week.  Kick off is at 3pm.
Coach Kristian Woolf will confirm his team later in the week.