Blackhawks Prepare for Jets to Come Out Firing
Friday, July 13, 2018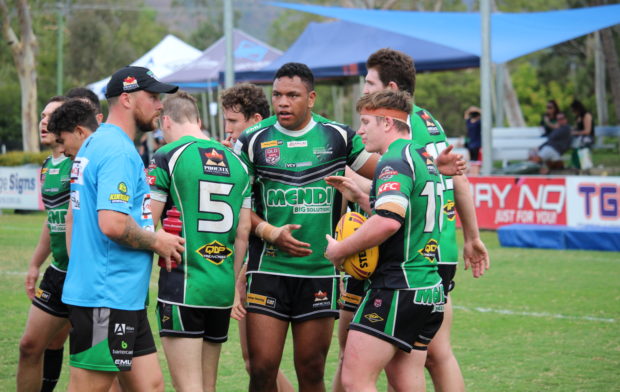 Dylan Morris, QRL Media Thu 12 Jul 2018, 04:15 PM
https://www.qrl.com.au/news/20182/07/12/blackhawks-prepare-for-jets-to-come-out-firing/
The Townsville Mendi Blackhawks are gearing up for what they hope will be a four-point game against the 14th placed Ipswich Jets this weekend, before going into the Round 19 bye next week.
The Mendi Blackhawks are eager to go into the break on a win with some confidence, after only just getting the win over the 10th placed Sunshine Coast Falcons last week 28-24.
Coach David Tangata-Toa expects tighter defence this week, but he was happy his side played until the final whistle in their last match.
"It was obviously tough game for us, we knew that the falcons were going to come and give their best performance against us," Tangata-Toa said.
"It was a really tough game but it was right down to the last play where we held them up over the line which was pleasing to get the win."
The narrow victory last week and his side's attitude throughout the season has the coach confident his side won't slip into complacency against the lowly ranked Jets.
"There's always a concern there, but we've worked really hard during the year to make sure that we take great pride in each performance and obviously Ipswich are coming up here and we're sitting on the top at the moment and everyone wants to knock us off," he said.
"We know that Ipswich are going to be rearing to go and we've got to make sure that we're ready to go as well.
"We've worked really hard and the rest for the boys is just around the corner, but we've got a bit of work to do before we get that week off."
Tangata-Toa wants to see his side tighten up in defence this weekend, deeming the 24 points they leaked in Round 17 to be unacceptable by their standards.
"Our discipline has probably let us down in the last couple of weeks, we need to work on that and make sure we're not giving the opposition as much ball," the coach said.
"I though on the weekend we gave too much ball away through ill-discipline so we've just got to work harder in that area and we probably leaked too many points last week.
"We really pride ourselves on our defence and I thought letting in that many points last weekend wasn't us."
Follow the scores for Round 18 of the Hastings Deering Colts this weekend via QRL Live