U20's Rd 17: Photo Gallery
Monday, July 9, 2018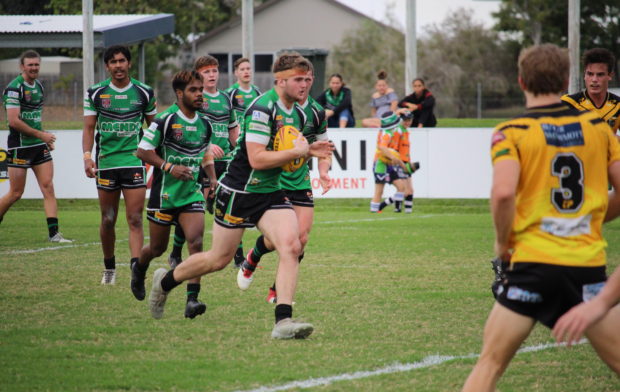 BLACKHAWKS MEDIA
The Mendi Blackhawks Under 20's remain on top of the Hastings Deering Colts competition after a tough 28-24 win over the Sunshine Coast Falcons on Saturday.
Mendi Blackhawks Try Scorers
Solomon VASUVULAGI (14m), Tom MCCAGH (20m), Sam MARTIN (27m), Tom MCCAGH (51m), Michael CARROLL (55m)
Goals
Adam COOK 15m, 21m, 28m, 56m
The next game will be at home this Saturday against the Ipswich Jets.  Teams will be announced later in the week.  Kick off at 3.20pm.