U20's Mendi Blackhawks Mid Year Report
Tuesday, June 19, 2018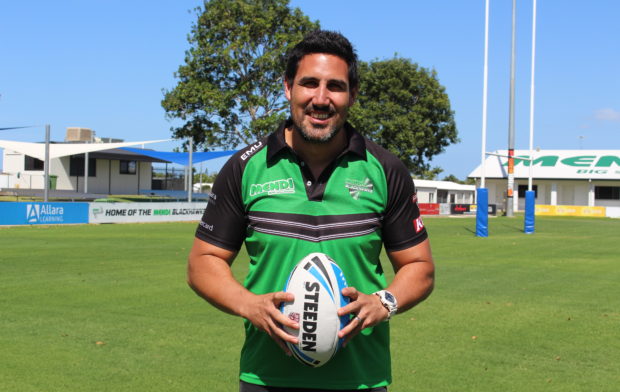 Coach of the Mendi Blackhawks Under 20's. Photo Blackhawks Media
BLACKHAWKS MEDIA
With the Hastings Deering Colts competition on 2 weeks of bye rounds I thought it would be a good time to reflect on the first half of the competition.
Firstly, I would like to thank the Board, Sponsors, Support Staff and all the supporter's that have attended over the first 14 rounds of the competition. The players and I really appreciate all the support each week.
The draw for the HDC competition is broken up into 5 blocks because the competition was designed around having bye wee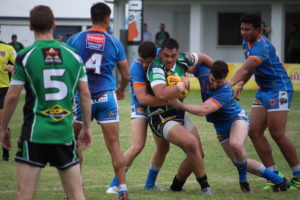 kend's around University exams weeks. I think it's a great idea but also challenging as we have a total of 6 bye's in a 24-round competition.
Block 1 – Mackay, Ipswich, Pride
The first two rounds saw us travel away to Mackay and Ipswich allowing us to secure two wins away from home. We then had our first home game against The Pride in wet conditions coming away with a 24-24 all draw leading us into our first bye.
Over the first three weeks completion rates were something we needed to work on moving forward after the bye.
Block 2 – Tweed, Sunshine Coast, Norths, Victoria, Burleigh
Our next block of games looked to be a very tough 5 weeks. We had Tweed at home. Poor completion rates and a conversion from the sideline on full time gave us a lucky 18-16 victory.
We then found our rhythm with the ball in round 6 and were able to beat a very tough Sunshine Coast with a 20-8 victory.
Round 7 saw us back at home with our best performance to date against then second placed Norths with a convincing 46-6 win.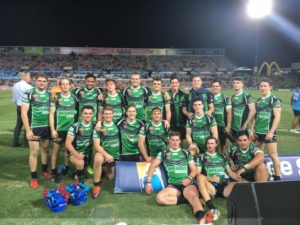 We faced Victoria who we consider one of the competition's favourites in Round 8 and coming away with the win in Victoria was a great achievement by the playing group.
Playing the Burleigh Bears in round 9 at home saw us up against yet another premiership contender. Poor completions rates led us to our first defeat of the season.
Block 3 – Wynnum, Mustangs, Capras, Easts
Round 11 and 12 saw us at home against Wynnum and the Mustangs. Wynnum was a high-quality game. Just what we needed after our loss to Burleigh. Blackhawks 25 – 10.
Playing the mustangs at 1300Smiles Stadium before the Cowboys v Storm game was a great opportunity for our players. They didn't disappoint with a dominate 52 – 0 win.
On the road again in round 13 against the Capras sore us lead the game 24 nil till 2 late tries by the Capras in the final 8min. Final score Blackhawks 24 – Capras 8.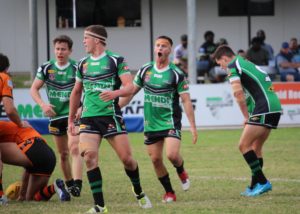 Our last game played we hosted Easts. Our previous performances leading into the bye's where draw/loss, so the playing group were determined to finish strong. They did that with a 36 – 6 victory against Easts.
We now have a 2-week break where the playing group will get physically prepared for the remaining rounds of the competition. We will also get the chance to work on a few areas that we need to and a bit of time off which I sure the players will appreciacate.
Once again on behalf of the playing group and staff thank you for your support and look forward to seeing you in our upcoming games.
David Tangata-Toa