Rd 13: Mendi Blackhawks V Central QLD Capras
Wednesday, May 30, 2018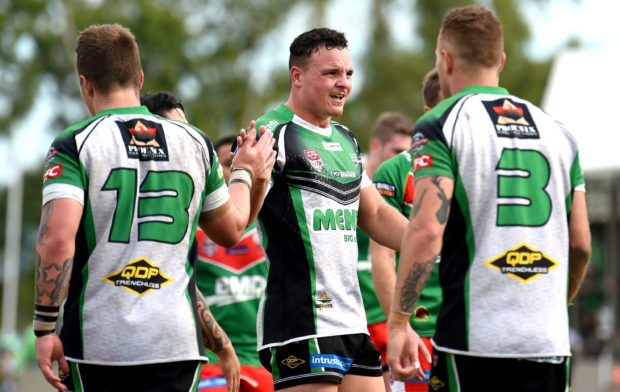 BLACKHAWKS MEDIA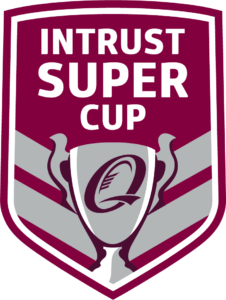 Round 13, lucky for some, is upon us this weekend as we head to Browne Park, Rockhampton to take on the Central QLD Capras in both grades.
Our Intrust Super Cup team kicks off at 1.10pm and will be broadcast LIVE on Channel 9.
Coach Kristian Woolf said he is hoping the team can find their form again after going down to the PNG Hunters on Sunday.
"It is always a really tough road trip to PNG," Woolf said.
"The atmosphere was great and crowd really gets behind their team,"
Mendi Blackhawks dropped one position to 3rd on the Intrust Super Cup ladder after 12 rounds.
Zachary Santo
Johnathon Reuben
Levi Dodd
Ty Carucci
Kalifa FaiFai-Loa
Jaelen Feeney
Shaun Hudson
Cade Maloney
Krys Freeman
Rod Griffin
Jake Marketo
Temone Power
Joe Boyce
Andrew Niemoeller
Ross Bella
Brent Woolf
Sione Lousi
Zach Dockar-Clay
COACH: Kristian Woolf
INTRUST SUPER CUP LADDER     
Burleigh Bears 20
Souths Logan Magpies 18
Townsville Blackhawks 16
Redcliffe Dolphins 16
Northern Pride 14
Norths Devils 14
Ipswich Jets 14
Tweed Heads Seagulls 14
PNG Hunters 12
Easts Tigers 10
Sunshine Coast Falcons 10
Wynnum Manly Seagulls 8
Central Queensland Capras 8
Mackay Cutters 8
Coach of the Mendi Blackhawks Under 20's, David Tangata-Toa was happy with his round 12, 52-0 win over the Western Mustangs on Friday night, and hopes their good form will continue this week.
After the first 12 rounds of the Hastings Deering Colts ladder, the Mendi Blackhawks remain on top.
Marshall Hudson
Lindsey Kirk
Thomas McCagh
Lance Folbigg
Jake Riley
Brodie Chaffey
Adam Cook
Jayden Stephens
Sean Mulaney
Logan Bayliss-Brow
Campbell Duffy
William Fox
Jack Glossop
Lachlan Taylor
Jack Althaus
Solomon Vasuvulagi
Ben Condon
Ty Everett
COACH: David Tangata-Toa
HASTINGS DEERING COLTS LADDER 
Townsville Blackhawks 21
Burleigh Bears 20
Norths Devils 20
Northern Pride 19
Wynnum Manly Seagulls 18
Victoria Thunderbolts 16
Souths Logan Magpies 15
Redcliffe Dolphins 14
Central QLD Capras 14
Tweed Head Seagulls 12
Sunshine Coast Falcons 12
Easts Tigers 10
Western Mustangs 8
Mackay Cutters 7
Ipswich Jets 6